Consorteum Holdings, Inc. (CSRH)


Post# of 36
Posted On: 12/26/2014 6:34:40 PM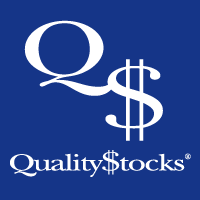 Consorteum Holdings, Inc. (CSRH) Seeks to Unify Mobile Once and for All
While many of us love our freedom with our mobile devices, we all know and are frustrated by a certain lack of freedom when it comes to using our mobile devices with others. While we are able to un-tether ourselves from landlines and be able to communicate with lots of people around the world from our cars, the sidewalk or from atop a nearby hill, we still feel handcuffed due to the control that our device manufacturers and our cellular network providers love to maintain on us.
We would love to be able to communicate freely and share information openly without restriction based on the fact that your device may be an Android smartphone on the Verizon network while your friend has an iPhone on AT&T. The truth is, however, that our varying devices, operating systems and cellular providers are all obstacles that our content provider must overcome in order to make a proper delivery of a message – and sometimes those obstacles are just too much, and the message does not look anything like what the original did before it was sent.
Consorteum Holdings is a company that is making innovative steps toward unifying all devices regardless of their hardware, software or network. ThreeFiftyNine, a wholly owned subsidiary of Consorteum, has been engineering for five years to develop the Universal Mobile Interface (UMI) to create a mobile platform that can serve various marketing initiatives and transaction processing for many verticals for any device on any network using any mobile operating system. Currently, Consorteum is seeing its platform increase efficiency in online casino gaming verticals and is developing more effective mobile transaction processing in several other areas. This indicates strong potential for growth for the UMI, ThreeFiftyNine and Consorteum Holdings as the number of mobile devices in the market grows, along with the number of operating systems and the proliferation of devices both in smartphones and tablets.
For more information, visit www.consorteum.com
Please see disclaimer on the QualityStocks website:
http://Disclaimer.QualityStocks.com

(0)

(0)
---