Paper Box Pilots Shark Tank 10-10-2014


Post# of 285
Posted On: 10/10/2014 6:11:54 PM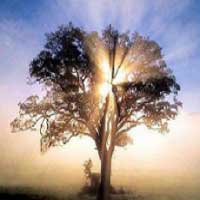 Paper Box Pilots Seen On Shark Tank 10-10-2014
What is Paper Box Pilots?
When I was little, my dad and I used to always make cardboard box airplanes. I love spending time building things and being together with my dad.
To make our airplanes look real my dad would help me draw little dials, gauges and buttons like a real airplane. He got tired of drawing and we started to get pictures of dials printed off the internet. He complained about how expensive printer ink was, but it was fun.
More From Shark Tank:
http://investorshangout.com/Shark-Tank-87627/
Fast forward ten years and now my little brother Milo is at the prime age for piloting cardboard box airplanes. We thought it would be a good idea to bring the stickers back to life. Not only did we print some for Milo but we decided it would be a good idea to get them professional printed and offer them online so other kids could enjoy our airplanes. Dad has always wanted to start a business and now that I'm old enough we found something we could do together.
We launched the summer of 2013 and have surpassed what we wanted to accomplish. It has been so much fun to see these stickers go out around the US and even the world. I love packing the stickers knowing that some little kid is going to be sitting in a box in someones kitchen with a big smile on their face. Thanks for helping me make Paper Box Pilots a reality.
We hope you can enjoy as many fun flight hours together as our family has over the years!
Company Website:
http://paperboxpilots.com/
Paper Box Pilots Facebook:
https://www.facebook.com/boxpilots
Paper Box Pilots Twitter:
https://twitter.com/boxpilots
Video

(0)

(0)
---
DISCLAIMER

I am the Founder/Owner/Admin of Investors Hangout.

Myself nor any admins at InvestorsHangout.com Trade Stocks.
My YouTube videos are for informational purposes only!

ALWAYS do your own research before
buying any stock! Don't buy a stock just
because someone said so!

I am NOT Compensated For My Videos!

I do YouTube videos to help others get a better understanding on how to look at the market.