Fun Cakes Rental Shark Tank 10-10-2014


Post# of 285
Posted On: 10/10/2014 6:06:53 PM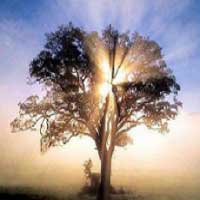 Fun Cakes Rental Seen On Shark Tank 10-10-2014
What is Fun Cakes Rental?
FunCakes Rental was opened in 2007 at the request of the brides from a local Bridal Show. Brides are always looking for ways to save money for their wedding and the brides asked if we would rent our display cakes for the wedding ... thus CakeRental.com was born. What a great idea !! Our cakes are covered in real fondant and gumpaste, exactly the same as a real cake. The only thing different is the inside is Styrofoam instead of cake. Each cake has a section on the bottom tier, in the back, where real cake can be placed, hidden under the fondant. This way you can still cut the cake and feed each other, getting all your photo's. Then wheel the cake to the back and serve sheet cakes to your guests - genius !! In seven years we have have had so much FUN !! FunCakes has appeared on The Today Show, GMA, The Early Show, Regis & Kelly, Rachael Ray, CNN Successful Small Business along with hundreds of radio interviews and print. We made the cake for the first Hangover Movie, Martha Stewart at Macy's, MAC Cosmetic line of "Baking Beauties", Drop Dead Diva, Opening of "Breaking Dawn" with Fandango, Budweiser, Calvin Klein and TLC, just to mention a few.
Company Website:
http://www.cakerental.com/
More From Shark Tank:
http://investorshangout.com/Shark-Tank-87627/
Fun Cakes Facebook:
https://www.facebook.com/CakeRental
Fun Cakes Twitter:
https://twitter.com/FunCakesRental
Video

(0)

(0)
---
DISCLAIMER

I am the Founder/Owner/Admin of Investors Hangout.

Myself nor any admins at InvestorsHangout.com Trade Stocks.
My YouTube videos are for informational purposes only!

ALWAYS do your own research before
buying any stock! Don't buy a stock just
because someone said so!

I am NOT Compensated For My Videos!

I do YouTube videos to help others get a better understanding on how to look at the market.