Reviver Shark Tank 10-10-2014


Post# of 285
Posted On: 10/10/2014 6:19:11 PM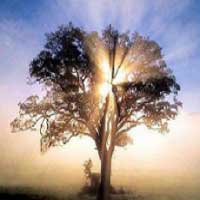 Reviver Seen On Shark Tank 10-10-2014
Designed for busy, active people, Reviver removes the aromas of last night's smoky bar, this morning's workout, that delicious lunch or your favorite pet and replaces them with a clean refresing scent. We even have SPARK, a fine fragrance swipe, infused with pheromones for when you need to step up your game.
Affordable, dry and effective, each reusable swipe delivers over 10 treatments. By freshening clothes between washings, Reviver saves you money and wear and tear on your clothes. Reviver is the ultimate hassle-free solution for staying fresh all day, every day.
Buy yours here:
http://reviver.com/collections/all
Just slip the compact Reviver sleeve over your fingers and swipe your clothes or hair to unlock Reviver's proprietary blend of odor-neutralizing compounds. Reviver clothing swipes allow you to freshen up on the go, anytime, anywhere.
Company Website:
http://reviver.com/
More From Shark Tank:
http://investorshangout.com/Shark-Tank-87627/
Facebook:
https://www.facebook.com/Reviver
Twitter:
https://twitter.com/reviver
Video:

(0)

(0)
---
DISCLAIMER

I am the Founder/Owner/Admin of Investors Hangout.

Myself nor any admins at InvestorsHangout.com Trade Stocks.
My YouTube videos are for informational purposes only!

ALWAYS do your own research before
buying any stock! Don't buy a stock just
because someone said so!

I am NOT Compensated For My Videos!

I do YouTube videos to help others get a better understanding on how to look at the market.