Foot Fairy Shark Tank 5-16-2014


Post# of 285
Posted On: 05/16/2014 7:34:18 PM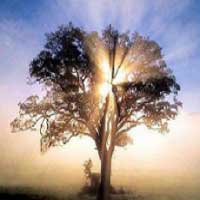 Foot Fairy Seen On Shark Tank 5-16-2014
The fun and fast way to measure your child's foot to determine his/her shoe size. Simply put your child's foot up against the iPad to get an immediate and fun reading of your child's shoe size. Your kids will love it and you will be comfortable knowing your child's proper shoe size.
Company Website
http://www.footfairy.com/
Dr. Sylvie, the co-creator of Foot Fairy, is a Beverly Hills podiatrist and mother of two beautiful daughters.
She is the founder of Dr. ShoeMom® (www.drshoemom.com), a website that recommends shoes for children and moms that meet Dr. Sylvie's standards for comfort and style, as well as providing other helpful information regarding kids' feet. Dr. Sylvie is also the founder of Planet Flops® (www.planetflops.com), which offer the most incredibly comfy and eco-chic flip-flops for children and adults.
Dr. Sylvie graduated from the New York College of Podiatric Medicine. She completed her residency and surgical fellowship in New York before moving to California.
Dr. Sylvie
is actively involved in her kids' schools, including the PTA and as chairwoman of the Green Committee, and Girl Scout troop. She is an avid hiker and can be found every day hiking with her dog, Holly, in the hills above Los Angeles.
More From Shark Tank
http://investorshangout.com/Shark-Tank-87627/
Nicole
is a licensed Marriage and Family Therapist in private practice. Her most notable accomplishment, however, is being mother of four vivacious children ages 4-11. She is keenly aware of the stress and frenetic lifestyle associated with being a mom today and it is her passion to try to help moms simplify their lives and focus on enjoying activities with their children as opposed to checking off lists and getting errands accomplished. She is extremely excited to have helped devise Foot Fairy which fits into her overall philosophy of eliminating unnecessary stressors in a mom's life.

(0)

(0)
---
DISCLAIMER

I am the Founder/Owner/Admin of Investors Hangout.

Myself nor any admins at InvestorsHangout.com Trade Stocks.
My YouTube videos are for informational purposes only!

ALWAYS do your own research before
buying any stock! Don't buy a stock just
because someone said so!

I am NOT Compensated For My Videos!

I do YouTube videos to help others get a better understanding on how to look at the market.