Tie Not Shark Tank 5-16-2014


Post# of 285
Posted On: 05/16/2014 7:20:29 PM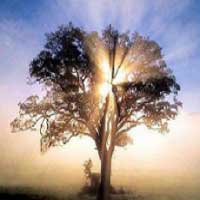 Tie Not Seen On Shark Tank 5-16-2014
Wayne Sikorcin was asked by his wife to help tie 100 water balloons with his children for a family picnic. After tying a few balloons, he experienced the frustration that most people feel while tying water balloons. His shirt was soaked, his fingers were sore and he was ready to quit after making 25 water balloons. This left him thinking that there must be a better way. He did his research and noticed that there was nothing on the market that solved this problem. In 2010, after trial and error Wayne invented, patented, produced, and launched the original Tie-Not tying stick! Now you can tie a water balloon in seconds!
Company Website
http://www.tie-not.com/
In 2011, Wayne and his wife realized that filling a water balloon with the included fillers could also be improved. They often leaked or the water balloon would break or leak water when you removed the balloon to tie it. He invented, patented, and produced with Tie-Not Filler to fit with the Tie-Not tying stick. Now you can fill and tie your water balloons in seconds! Tying and filling water balloons is just a fun as throwing them!
More From Shark Tank
http://investorshangout.com/Shark-Tank-87627/
In 2012, Tie-Not licensed the Tie-Not Filler to Imperial Toy Company. This gave our company the ability to distribute some great summer products. Now Tie-Not Inc. is a one stop shop to purchase products for all of your summer backyard fun!

(0)

(0)
---
DISCLAIMER

I am the Founder/Owner/Admin of Investors Hangout.

Myself nor any admins at InvestorsHangout.com Trade Stocks.
My YouTube videos are for informational purposes only!

ALWAYS do your own research before
buying any stock! Don't buy a stock just
because someone said so!

I am NOT Compensated For My Videos!

I do YouTube videos to help others get a better understanding on how to look at the market.