Chapul Shark Tank 3-21-2014


Post# of 285
Posted On: 03/21/2014 8:33:03 PM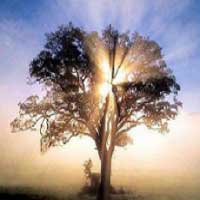 Chapul Seen On Shark Tank 3-21-2014
Chapul has a simple goal – to build a more sustainable future by introducing incredibly efficient insect protein in a delicious, organic product...our tasty Chapul bars.
More from Shark Tank:
http://investorshangout.com/Shark-Tank-87627/
As children of the arid Southwestern U.S., we believe passionately in sustainable use of our precious water resources. Since agriculture absorbs 92% of all freshwater consumed globally, we think change starts with what we eat, and it starts with all of us.
Company Website:
http://chapul.com/
At Chapul, our mission is three-fold:
1) Create a delicious energy bar
2) Introduce a revolutionary, efficient protein
3) Invest 10% of all profits in water conservation in the regions which inspire our bars
Pat is Chief Van Driver for Chapul. His passion for water resources started as a Webelo exploring the Colorado river watershed and increased as he hitchhiked from Arizona to Panama, where he worked as a surf guide. When he isn't driving us around, Pat works as a hydrologist, leads international wilderness expeditions, and guides whitewater rafting trips. Oh, and he eats bugs.
Ruth is a culinary scientist and Chapul's Lead Chef. When she's not in our kitchens perfecting the latest Chapul deliciousness, you can find her flying off of ski jumps in the Wasatch mountains, throwing a mean meia lua in a Capoeira joda, or volunteering endless hours in the pursuit of social justice for women. Ruth tried insects for the first time on a trip to Thailand, and hasn't looked back.
Dan is our Director of Numbers and Letters. Dan and Pat started thinking big thoughts while wandering Spain in search of the perfect bottle of bottom-shelf red. After working six corporate jobs in five cities over eight years, Dan tried sauteed crickets while drinking a cold beer on Pat's porch, and was hooked. When he's not counting Chapul's pesos, you can usually find Dan with his head in a book or hopping on a bike for a quick ride.
John is our Bug Wheeler and Dealer. Many moons back Pat and John met while working as river guides in Colorado. Soon after they solidified the friendship after realizing they were both living second lives in the off season as university students in Tucson. John was eager to try some of the early Chapul samples Pat arrived with before a trip in 2012 and has been hooked since. John usually splits his time slinging crickets, hiking with his wife and jogging with the dog.
Chapul Store:
http://chapul.com/revolutionary-supplies/

(0)

(0)
---
DISCLAIMER

I am the Founder/Owner/Admin of Investors Hangout.

Myself nor any admins at InvestorsHangout.com Trade Stocks.
My YouTube videos are for informational purposes only!

ALWAYS do your own research before
buying any stock! Don't buy a stock just
because someone said so!

I am NOT Compensated For My Videos!

I do YouTube videos to help others get a better understanding on how to look at the market.