Garage Door Lock Shark Tank 3-21-2014


Post# of 285
Posted On: 03/21/2014 8:38:02 PM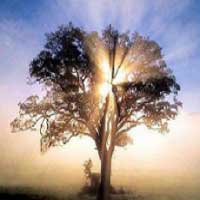 Garage Door Lock Seen On Shark Tank 3-21-2014
How It Works
The Garage Door Lock system integrates with any opener and garage door to make one complete package
Company Website:
http://elocksys.com/
What is it?
• Garage Door Lock is Elocksys Inc.'s patented deadbolt locking system for garage doors.
• Garage Door Lock shuts and locks the garage door if it is left open.
• Garage Door Lock's safety features include audible and visual warnings before the door closes.
More from Shark Tank:
http://investorshangout.com/Shark-Tank-87627/
How Does It Work?
The Garage Door Lock control electronics mount on the side of your existing garage door opener.
Garage Door Lock connects to the bell switch terminals of your opener.
GARAGE DOORS Standard locks on garage doors are easily pried, allowing a burglar- undetected access to your home. Cane bolts and hasps installed on the inside of the door provide excellent protection. Make certain each side of the garage door is secured to prevent prying open a crawl space. The door leading from the garage into the house should always be securely locked. The more barriers you provide against the burglar, the better protected you are.
City of Phoenix
Police Department
http://phoenix.gov/police
When your door is closed, the lock heads, which are securely mounted on your garage door, extend a solid steel bolt to keep the door from moving.
• Two different remotes are not required to operate this system, the remote provided with your garage door lock kit does it all.
• The Garage Door Lock kit works with all brands of garage door openers.
For extra security, the Garage Door Lock turns off the power to fixed code openers. This ensures the opener does not respond to any signals.
Helpful Hints:
1. Garages -- Should be as secure as any other area of the house because:
A. They often contain ladders and tools, which could be helpful to a burglar.
B. Attached garages provide visual cover for a burglary.
2. House Number -- Should be clearly displayed front and back.
3. Lights -- Exterior floodlights (front and back) and over garage are recommended.
Interior - timed lighting devices should be utilized when not at home.
4. Basement Windows -- Often overlooked by homeowners, basement windows should be secured to prevent forcing. Window locks should not be vulnerable if the glass is broken. Screening materials can be used effectively on these window wells or on window framing.
5. Doors -- Solid core wood doors with rugged frames that cannot spread apart with a pry bar are recommended.
6. Door Locks -- Quality dead bolt locks having a minimum 1-inch throw are recommended. These should be mounted so one cannot open the door after breaking a window. Mounting the lock low on the door can some- times eliminate this problem. In other cases, a double cylinder lock will solve the problem.
7. Shrubs -- Should be kept low enough so as not to block possible points of entry or to conceal a potential attacker.
8. Windows -- Glass is most vulnerable to attack. Fortunately, many burglars are reluctant to break windows because of noise and because windows are often visible from the street or from neighboring dwellings. Windows hidden from view must be most securely protected!
http://www.chinopd.org/Documents/Burglary
Prevention.htm
Click Here to watch "How A Thief Can Break Into Your Garage In 6 sec."
FAQ's
Click here for a printable PDF version of our FAQ page.
Will the system work with all garage door operators?
Yes: GARAGE DOOR LOCK will work with newer as well as older type garage door operators. People with older style openers will benefit from the new multi code technology used in the locking system.
Will the system work without a garage door operator?
Yes: press the remote door button, the system will unlock allowing door to be lifted manually. TO CLOSE AND LOCK: remote door button must be pressed then garage door can be closed manually, door will then lock automatically.
Will the lock work with both one-piece and roll up doors?
Yes: GARAGE DOOR LOCK will provide excellent security with both types of garage doors.
Do the garage door lock remotes replace my existing remotes?
Yes: You will only use the Elocksys garage door remotes and outdoor keypad. The old remotes and keypads will be stored.
What kind of Warranty is Provided?
GARAGE DOOR LOCK is backed by a ONE year limited warranty on parts and workmanship.
Can extra remotes be ordered?
Yes: Up to eight remotes can be programmed to each locking system.
Who installs the GARAGE DOOR LOCK system?
Installation is "do-it-yourself" friendly if you are handy with basic tools. Alternatively, you may wish to have the system installed by a garage door service and repair company or handyman.
Can the lock be released in case of a power failure?
Yes: There is a manual release inside your garage. For garages with only one access door (the garage door itself, without any other entry point), there is an exterior Key Release Pull Cable available.
How do I know that my door is locked as I drive away?
There is a bright red LED indicator, easily visible from your car, which illuminates whenever the lock is fully activated.
Will any adjustments to the existing garage door be necessary to have the system function properly?
No: Provided that door, hinges, rollers, tracks, etc. are in good working condition prior to installation.
How will I know which lock kit to order?
It is extremely important to know two things.
1. Exact width of garage door from inside the garage with door closed excluding roller & track. Only the moving door section.
2. Whether you have a rolling or fixed code door operator.
What if I decide to upgrade my one-piece wood door to a new style roll up. Can I transfer the GARAGE DOOR LOCK system to my new door?
Yes: Simply remove the system from your old door and follow the instructions in your installation manual that refer to roll up doors.
How secure is my new GARAGE DOOR LOCK system?
Very secure. This system uses rolling code technology to prevent code cloning.
Can someone open my garage door using scanners, generic remotes, code cloning devices, etc.?
No.
Will my GARAGE DOOR LOCK system require much electrical power?
No: The GARAGE DOOR LOCK is designed to draw less power than a cordless telephone while the system is idle waiting for you to push the button.

(0)

(0)
---
DISCLAIMER

I am the Founder/Owner/Admin of Investors Hangout.

Myself nor any admins at InvestorsHangout.com Trade Stocks.
My YouTube videos are for informational purposes only!

ALWAYS do your own research before
buying any stock! Don't buy a stock just
because someone said so!

I am NOT Compensated For My Videos!

I do YouTube videos to help others get a better understanding on how to look at the market.