FoHawx Shark Tank 12-6-2013


Post# of 285
Posted On: 12/06/2013 4:44:39 PM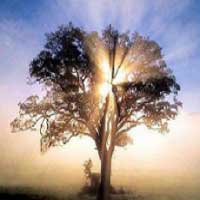 FoHawx Seen On Shark Tank
About FoHawx
Their Story
Video Below!
It all began with a family bike ride. Jocelyn's seven-year-old son, Alex, refused to wear his bike helmet, because, well, he didn't think it was cool. Maya, then 9, who has a flair for fashion design and is never far away from a pair of scissors, quickly cut up some paper and glued it down the center of Alex's helmet. The look was inspired - both funky and hip - and Alex, much to Jocelyn's amazement, happily wore his helmet. Problem solved and the inspiration for a product was born.
Company Website:
http://www.fohawx.com/
Where to buy FoHawx?
http://www.fohawx.com/where-to-buy/
Influenced by their kids and their kids' friends, Jocelyn and Kelly created a line of cool accessories that can easily attach to any kind of safety helmet - instantly transforming annoying headgear into an instant fashion statement.
More From Shark Tank:
http://investorshangout.com/board/87627/Shark-Tank
Whether on the slopes, the streets or the pipes, kids can choose from a range of awesome designs each with their own attitude. From long flowing strips fashioned like dreadlocks, to wacky and colorful punk shapes and high-top Mohawks, kids can wear, collect, and swap a wide selection of unique Fohawx accessories - easily switching them out and updating their collections.
Facebook:
https://www.facebook.com/fohawx
Twitter:
https://twitter.com/fohawx

(0)

(0)
---
DISCLAIMER

I am the Founder/Owner/Admin of Investors Hangout.

Myself nor any admins at InvestorsHangout.com Trade Stocks.
My YouTube videos are for informational purposes only!

ALWAYS do your own research before
buying any stock! Don't buy a stock just
because someone said so!

I am NOT Compensated For My Videos!

I do YouTube videos to help others get a better understanding on how to look at the market.