SpiritHoods Shark Tank 12-6-2013


Post# of 285
Posted On: 12/06/2013 4:36:41 PM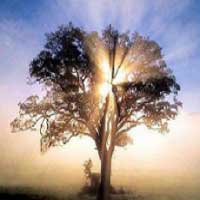 SpiritHoods Seen On Shark Tank
About SpiritHoods
We bring the adventurous Spirit of the wild into everyday life while helping to protect endangered animals. We encourage creating new experiences, giving back and community interaction through self expression.
SpiritHoods Video Below!
Company Website:
http://www.spirithoods.com/
More From Shark Tank:
http://investorshangout.com/board/87627/Shark-Tank
All Authentic Spirithoods ® are made in Los Angeles California, with the highest quality faux fur (fake fur). You can rest assured knowing that no animals are harmed during the creation of our products. In 2011 & 2012 we were honored to receive Peta Libby Award for Best Animal-friendly Clothing Company.
Shop Womens
http://www.spirithoods.com/womens
Shop Mens
http://www.spirithoods.com/mens
Shop Kids
http://www.spirithoods.com/kids
Facebook:
https://www.facebook.com/spirithoods
Twitter:
https://twitter.com/spirithoods

(0)

(0)
---
DISCLAIMER

I am the Founder/Owner/Admin of Investors Hangout.

Myself nor any admins at InvestorsHangout.com Trade Stocks.
My YouTube videos are for informational purposes only!

ALWAYS do your own research before
buying any stock! Don't buy a stock just
because someone said so!

I am NOT Compensated For My Videos!

I do YouTube videos to help others get a better understanding on how to look at the market.