Virtuix Omni Shark Tank 12-6-2013


Post# of 285
Posted On: 12/06/2013 4:22:29 PM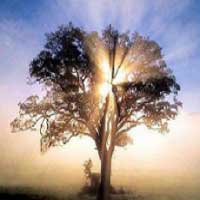 Virtuix Omni Seen On Shark Tank
About Virtuix Omni
The Virtuix Omni™ is the first virtual reality interface for moving freely and naturally in your favorite game.
A revolution in virtual reality is underway—consumers can now explore virtual worlds with the natural use of their hands and eyes thanks to affordable devices such as the Razer Hydra and Oculus Rift. The Omni evolves virtual reality one step further, allowing anyone to stand up and traverse virtual worlds with the natural use of their own feet. Moving naturally in virtual reality creates an unprecedented sense of immersion.
Company Website:
http://www.virtuix.com/
True virtual reality cannot be experienced sitting down. The panoramic visuals offered by head mounted displays need corresponding natural movement to maintain our sense of orientation and feeling of immersion.
More From Shark Tank:
http://investorshangout.com/board/87627/Shark-Tank
The Omni will free gamers from passive, seated gameplay, unleashing the full potential of virtual reality gaming with the Oculus Rift and future head mounted displays. Gaming on a keyboard, mouse or gamepad while seated pales in comparison to the intense experience and fun that comes from actually walking, running, and jumping in games.
Pre-Order Virtuix Omni
http://shop.virtuix.com/
The Omni is the result of two years of design and testing. The base of the Omni is a grooved, low-friction surface. Special shoes keep the foot stabilized and prevent lateral sliding. Users walk naturally—and the result is a natural interface that works with any game or application that uses keyboard input. Walk, run, jump, or strafe—movements mapped to the keyboard can be mapped to natural motion with the Omni.
Applications of natural movement in virtual reality stretch far beyond gaming: training and simulation, fitness, virtual tourism, virtual tradeshows and events, meet-ups and multi-person adventures, virtual workplaces, museums, VR architecture, VR concerts… The possibilities are limitless.
Facebook:
https://www.facebook.com/VirtuixOmni
Twitter:
https://twitter.com/virtuixomni

(0)

(0)
---
DISCLAIMER

I am the Founder/Owner/Admin of Investors Hangout.

Myself nor any admins at InvestorsHangout.com Trade Stocks.
My YouTube videos are for informational purposes only!

ALWAYS do your own research before
buying any stock! Don't buy a stock just
because someone said so!

I am NOT Compensated For My Videos!

I do YouTube videos to help others get a better understanding on how to look at the market.