Grace and Lace Shark Tank 11-22-2013


Post# of 285
Posted On: 11/22/2013 8:47:58 PM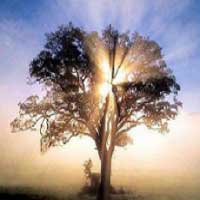 Grace and Lace Seen On Shark Tank 11-22-2013
About Grace and Lace:
I've always been a DIY kinda girl. I grew up with a mom who always made homemade play-dough, birthday cakes and sewed our dance costumes. So I learned to "sew a straight line" very early in age.
Company Website:
http://www.graceandlace.com/
In the spring of 2010 I was five months pregnant with a little girl. At a routine doctor's visit, I was suddenly told the devastating news that without surgical intervention I would give birth to our daughter within 24 hours - and that she wouldn't survive. Without delay I was rushed into emergency surgery to try to save her, and then there I was, laying horizontal in the hospital for the rest of my pregnancy. The days of strict, confined bed rest were L O N G. Since I couldn't even sit up, I just had to do something with my hands! So I started with a vision to crochet this tiny baby girl a blanket. And thus started and spurred my desire to sew, sew, sew.
More From Shark Tank:
http://investorshangout.com/board/87627/Shark-Tank
For two weeks I lived in the hospital until doctors could no longer stop the labor. Our very tiny but oh-so-perfect baby girl was born. With lungs not yet developed enough to survive on her own, the Lord took her straight to Heaven.
Shop Ladies:
http://www.graceandlace.com/leg-warmers/
Though heart-wrenching and devastating, I truly believe that out of this great tragedy has come my greatest victory.
Shop Girls:
http://www.graceandlace.com/babies-and-girls/
My love for sewing, and all things knit grew. Late in the fall of 2011, I made my first pair of women's boot socks. Everywhere I would go, people would stop and ask me where I got them. I put them up for sale online and in a matter of days I was overwhelmed with orders I could not possibly fulfill on my own!  Now, 2 years later, we have sold over 50,000 of these lacey, frilly boot socks and leg warmers. We have grown so rapidly that we have now evolved into an official company with trademarked designs, a full studio and warehouse, and friends and family as staff.
Need Wholesale?
http://www.graceandlace.com/wholesale/
Facebook:
https://www.facebook.com/GraceandLace
Twitter:
https://twitter.com/graceandlaceco

(0)

(0)
---
DISCLAIMER

I am the Founder/Owner/Admin of Investors Hangout.

Myself nor any admins at InvestorsHangout.com Trade Stocks.
My YouTube videos are for informational purposes only!

ALWAYS do your own research before
buying any stock! Don't buy a stock just
because someone said so!

I am NOT Compensated For My Videos!

I do YouTube videos to help others get a better understanding on how to look at the market.