PurseCase Shark Tank 11-22-2013


Post# of 285
Posted On: 11/22/2013 8:56:27 PM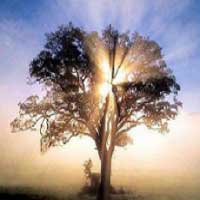 PurseCase Seen On Shark Tank 11-22-2013
About PurseCase:
Hi, we're Kelley and Jenn, creators of the pursecase. We've been working tirelessly for months now to create the perfect product to make life easier for busy fashionistas everywhere.
Company Website:
http://pursecase.com/
The idea for pursecase was born out of sheer necessity. By day, we are two busy publicists, and founders of Melrose PR, who through constantly being out at events found a need in the market for a more convenient way to go out with just our smartphones and essentials - so that we could eliminate the worry of losing our phones.
More From Shark Tank:
http://investorshangout.com/board/87627/Shark-Tank
pursecase makes life simple with a compact mirror, a pocket to carry some cash, ID & credit cards, and all with a stylish chain handle - which doubles as a bracelet - just in 'case' of a fashion emergency.
Shop Today!
http://pursecase.com/collections/all
You'll never have to hear this line again... "Wait, where's my phone?" (KELLEY!!)
We hope you love your pursecase and have fun stylin' and dialin' with us!
Facebook:
https://www.facebook.com/pursecase
Twitter:
https://twitter.com/pursecase

(0)

(0)
---
DISCLAIMER

I am the Founder/Owner/Admin of Investors Hangout.

Myself nor any admins at InvestorsHangout.com Trade Stocks.
My YouTube videos are for informational purposes only!

ALWAYS do your own research before
buying any stock! Don't buy a stock just
because someone said so!

I am NOT Compensated For My Videos!

I do YouTube videos to help others get a better understanding on how to look at the market.