Yubo Shark Tank 11-22-2013


Post# of 285
Posted On: 11/22/2013 8:39:24 PM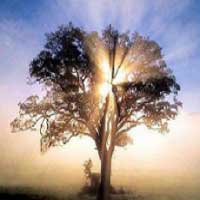 Yubo Lunchbox Seen On Shark Tank 11-22-2013
About Yubo Lunchbox:
In 2007, while making lunches for our two daughters, we became frustrated with the amount of plastic baggies used every day. The typical store bought lunchboxes we owned were impossible to clean, they collected crumbs and foul old-food odors. Worst of all, our kids were over the novelty of their lunchboxes less than a week after buying them! That was the start of our journey to re-invent the lunchbox. We knew there had to be a better way. We set out to balance our passion for the environment with our kids' passion for having fun.
Company Website:
http://www.getyubo.com/
Get yours Today!
http://www.getyubo.com/categories/Lunchboxes/
Knowing we couldn't go it alone, we sought out Whipsaw Inc., a highly acclaimed Industrial Design firm in Silicon Valley CA. Whipsaw had designed many hit products including the innovative Adiri baby bottle and the Leapfrog LeapPads.  Dan Harden, Whipsaw's President and chief designer (and also a parent of lunchbox kids), was excited by the opportunity to reinvent this old product. It was then that we, along with Dan, set out to design the world's best lunchbox, called "yubo".
More From Shark Tank:
http://investorshangout.com/board/87627/Shark-Tank
We started the design development with lofty goals. We wanted to make the lunchbox customizable, interactive, fun, flexible, functional, washable, ecological, colorful, beautiful, and of course, very cool and loaded with personality. Yubo had to be something both kids and parents would love. The evolution of yubo took over a year, after hundreds of sketches, CAD diagrams, models, and protoypes, yubo was finally born. At last, a lunchbox that's simple, clean, functional, eco-friendly and fun!
If you love yubo, please let us know.  If you see something we can do better, we'd love to hear that too.  This is not just a business for us, it is our life, and we consider you a part of our yubo family.
Facebook:
https://www.facebook.com/getyubo
Twitter:
https://twitter.com/getyubo

(0)

(0)
---
DISCLAIMER

I am the Founder/Owner/Admin of Investors Hangout.

Myself nor any admins at InvestorsHangout.com Trade Stocks.
My YouTube videos are for informational purposes only!

ALWAYS do your own research before
buying any stock! Don't buy a stock just
because someone said so!

I am NOT Compensated For My Videos!

I do YouTube videos to help others get a better understanding on how to look at the market.