Chocomize Shark Tank 11-22-2013


Post# of 285
Posted On: 11/22/2013 8:29:45 PM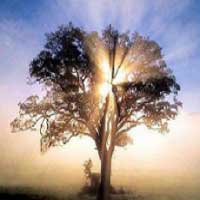 Chocomize Seen On Shark Tank 11-22-2013
About Chocomize
Since 2009, Chocomize has helped people make their chocolate dreams a reality. Our custom chocolate bars are created directly by our customers with their favorite ingredients in mind. Chocomize wants to empower people to be a part of the final product that they consume and allow them to create chocolate bars exactly the way they like them.
(Video Below)
Company Website:
http://www.chocomize.com/
How we got started:
Chocomize was founded by three young entrepreneurs who met while studying together at Columbia University. Upon graduation, the economic crisis forced them to reconsider the traditional corporate career path. All three founders were intrigued by the increasing popularity of online retail stores as well as the growing trend of mass customization. Their passion for chocolate made them realize that there was an opportunity in this new trend to provide consumers with the ability to make their own chocolate bars.
More From Shark Tank:
http://investorshangout.com/board/87627/Shark-Tank
About the Chocolate:
Chocomize uses only premium Belgian chocolate and the finest ingredients for its chocolate creations. Each chocolate bar is hand-made to order in Chocomize's production facility in Long Island City, NY and is shipped right to the customers' doorstep within a few days. Chocomize bars are great for gifts, whether it's that special someone's birthday, chocolate favors for a wedding, or as a corporate chocolate gift.
Buy Today!
http://www.chocomize.com/chocolate-shop/popul...-bars.html
At Chocomize, customers first select their favorite Belgian chocolate base (dark, milk, or white chocolate) and add to five ingredients from a selection of over 100 to create their personalized chocolate bar. The chocolate bars start at $4.25 and increase in price depending on the selected ingredients. In total, more than 300 million chocolate combinations are possible. In other words, if every citizen of New York City ate one different chocolate bar a day, it would take over a month until two people had exactly the same custom chocolate bar!
Facebook:
https://www.facebook.com/Chocomize
Twitter:
https://twitter.com/Chocomize

(0)

(0)
---
DISCLAIMER

I am the Founder/Owner/Admin of Investors Hangout.

Myself nor any admins at InvestorsHangout.com Trade Stocks.
My YouTube videos are for informational purposes only!

ALWAYS do your own research before
buying any stock! Don't buy a stock just
because someone said so!

I am NOT Compensated For My Videos!

I do YouTube videos to help others get a better understanding on how to look at the market.