DoorBot Shark Tank 11-15-2013


Post# of 285
Posted On: 11/15/2013 5:37:44 PM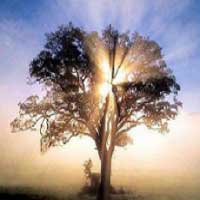 DoorBot Seen On Shark Tank 11-15-2013
About DoorBot:
We invented DoorBot out of necessity. We're a group of inventors and when we first began, we worked out of my garage. The problem was that we'd never hear the doorbell. I specifically remember one day when I missed an important package. I looked down at my desk in frustration and noticed my smartphone; at that moment, I knew that DoorBot needed to be invented…
Company Website:
http://www.getdoorbot.com/
DoorBot is what the modern doorbell should be. Smartphones and tablets are all around us – it only makes sense to be able to answer your door from them. Technology has enabled us to be mobile; DoorBot allows you to leverage that mobility while keeping you connected to your most valuable asset. We put a lot of work into making DoorBot the world's greatest doorbell. I hope you enjoy your DoorBot as much as we do.
- James Siminoff, Inventor
More From Shark Tank:
http://investorshangout.com/board/87627/Shark-Tank
What if someone steals my DoorBot?
DoorBot is equipped with a proprietary security screw that keeps the device securely mounted. If your DoorBot is stolen, we will replace it free of charge.
Buy Now!
http://www.amazon.com/gp/product/B00EP5W22A/r...arktank-20
How long does it take the battery to recharge?
It takes approximately 8 hours to recharge the battery from empty to fully charged.
Will my smart phone be notified when the battery on my DoorBot is low?
Yes, there is a battery level indicator and low-battery warning in the smartphone application as well as in the online portal.
Do I have to charge my DoorBot prior to using it?
No, DoorBot ships fully charged.
Can DoorBot notify multiple devices?
Yes. You can connect as many devices as you like to one DoorBot and they will all be notified when a visitor is at your door.
Are there any fees involved?
There are no fees involved in purhasing a DoorBot other than the product cost and international shipping costs.
Facebook:
https://www.facebook.com/TeamDoorBot
Twitter:
https://twitter.com/TeamDoorBot

(0)

(0)
---
DISCLAIMER

I am the Founder/Owner/Admin of Investors Hangout.

Myself nor any admins at InvestorsHangout.com Trade Stocks.
My YouTube videos are for informational purposes only!

ALWAYS do your own research before
buying any stock! Don't buy a stock just
because someone said so!

I am NOT Compensated For My Videos!

I do YouTube videos to help others get a better understanding on how to look at the market.