Surprise Ride Shark Tank 11-15-2013


Post# of 285
Posted On: 11/15/2013 5:27:42 PM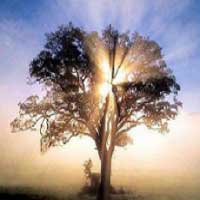 Surprise Ride Seen On Shark Tank 11-15-2013
About Surprise Ride:
1. Select a set number of months, or just sign-up for the monthly plan and pause or cancel anytime.
Starting at $24.99/month with free shipping.
More From Shark Tank:
http://investorshangout.com/board/87627/Shark-Tank
2. Every month, we'll send you a package with all the materials and instructions needed to do fun, hands-on activities.
Company Website:
http://www.surpriseride.com/
3. Get ready to see your child engaged and learning something new about our world with every box.
Product List:
http://www.surpriseride.com/products/
Theme: Birdsville
Learn how birds fly
Build and paint a birdhouse to hang outside.
Imagine and sculpt a super hero bird! Learn the basics of birdwatching with real binoculars. Enjoy an inspirational book on birds and a yummy snack!
Theme: Chocolate
Learn what makes a food organic
Make your own all-natural chocolate
Decorate gift boxes with scented markers, stickers, and ribbon to gift your homemade treats. Read the chocolatey classic "Charlie and the Chocolate Factory" while sampling an organic raw cacao bean.
Theme: Hidden Treasures
Learn about real hidden treasures
Sand and paint a treasure chest to store all your favorite things!
Sand and paint a treasure chest to store all your favorite things! Create a real treasure hunt for family and friends. Assemble a boat that floats. Go an adventure in the story "Treasure Island" and munch on yummy Pirate's Booty!
Theme: Mars
Learn about the planet Mars
Experiment with sand that behaves just like Martian soil.
Design a space sand art magnet to hang on your fridge. Use your creativity to imagine a martian out of sticky puffs. Taste real astronatut food!
Facebook:
https://www.facebook.com/SurpriseRide
Twitter:
https://twitter.com/surpriseride

(0)

(0)
---
DISCLAIMER

I am the Founder/Owner/Admin of Investors Hangout.

Myself nor any admins at InvestorsHangout.com Trade Stocks.
My YouTube videos are for informational purposes only!

ALWAYS do your own research before
buying any stock! Don't buy a stock just
because someone said so!

I am NOT Compensated For My Videos!

I do YouTube videos to help others get a better understanding on how to look at the market.