SoundBender Shark Tank 11-8-2013


Post# of 285
Posted On: 11/08/2013 8:15:02 PM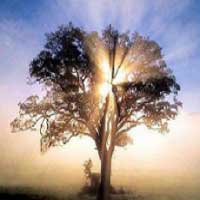 SoundBender Seen On Shark Tank 11-8-2013
About SoundBender
My name is Moshe Weiss. I live in St. Paul, MN along with my wife and 3 children. I am a Rabbi and teacher by trade and have always had ideas and inventions, always looking to find simple solutions to everyday problems. A good friend of mine gave me an iPad® 2 as a gift. Immediately I wasn't happy with the  sound and tried to use my hand in order to amplify it. After one day my hand was getting tired so I cut out a band-aid box and affixed it to the speaker area to replace my cupped hand. It worked and the SoundBender® was born!
More From Shark Tank:
http://investorshangout.com/board/87627/Shark-Tank
That very week I began making clay and wax molds trying it out on my iPad® and started developing the prototype with a local manufacturer and industrial designer. Soon after what began as a wax mold and toothpicks was transformed into 3D CAD models for prototyping and injection molding.
Buy SoundBender:
http://www.thesoundbender.com/collections/frontpage
After perfecting and re-perfecting the SoundBender for improved functionality and sleek design I am truly proud of the result... and so are my kids

We have modified the original design to accommodate magnets on the new iPad®. If you have an iPad® you will be thrilled to have a SoundBender the next time you want to enjoy your iPad® like never before!
Company Website:
http://www.thesoundbender.com/
Facebook:
https://www.facebook.com/TheSoundBender

(0)

(0)
---
DISCLAIMER

I am the Founder/Owner/Admin of Investors Hangout.

Myself nor any admins at InvestorsHangout.com Trade Stocks.
My YouTube videos are for informational purposes only!

ALWAYS do your own research before
buying any stock! Don't buy a stock just
because someone said so!

I am NOT Compensated For My Videos!

I do YouTube videos to help others get a better understanding on how to look at the market.