Slawsa Shark Tank 11-15-2013


Post# of 285
Posted On: 11/15/2013 5:17:02 PM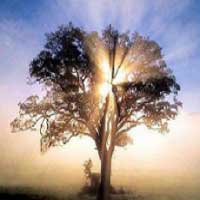 Slawsa Seen On Shark Tank 11-15-2013
About Slawsa:
What IS Slawsa?
Slawsa breaks the mold of modern condiments, boldly creating a whole new category of food, and standing alone in its realm of flavor. Gone are the days when traditional ketchup, mustard, mayo or relish will impress anyone! So why would you serve them? Join us in banning boring condiments!
Company Website:
http://www.slawsa.com/
Cool and crisp, Slawsa begins on the palate as sweet and transfers heat undertones that make it addictive atop grilling fare such as hotdogs (which we affectionately refer to as Slawsa Dogs), burgers or brats.  Bring a jar or two of Slawsa to liven up your pre-game tailgate, enjoy it with friends at your backyard barbeque or just share it with your family at the dinner table mid-week.
More From Shark Tank:
http://investorshangout.com/board/87627/Shark-Tank
An old family recipe for years, Slawsa is great with:
Hot Dogs, Sausages & Brats
Burgers, or as a spread for Sandwiches & Wraps
Barbeque and Pulled-Pork
Fish or incorporated within Tuna Salad
Tacos (Fish Tacos or Traditional) or within Burritos
Eggs - Atop or mixed with Egg Salad or Deviled Eggs
Serve as a dip for Tortilla Chips
Paired with Cream Cheese or Pimento Cheese on Crackers
Jazz up Meatloaf, Grilled Cheese Sandwich, Baked Potato or Homemade Tarter Sauce
As a side by ITSELF!
Buy Now!
http://www.slawsa.com/collections/all-products
Super cheap and looks good!
$23.99
There are numerous ways to incorporate Slawsa to reinvent your meals. Slawsa comes in four flavors so there are sure to be a few that suits your taste. If you eat it with Slaw or top it with Salsa, you'll love Slawsa!
Store Locator:
http://www.slawsa.com/pages/store-locator
Facebook:
https://www.facebook.com/Slawsa
Twitter:
https://twitter.com/slawsa

(0)

(0)
---
DISCLAIMER

I am the Founder/Owner/Admin of Investors Hangout.

Myself nor any admins at InvestorsHangout.com Trade Stocks.
My YouTube videos are for informational purposes only!

ALWAYS do your own research before
buying any stock! Don't buy a stock just
because someone said so!

I am NOT Compensated For My Videos!

I do YouTube videos to help others get a better understanding on how to look at the market.