Schulzies Bread Pudding Shark Tank 11-8-2013


Post# of 285
Posted On: 11/08/2013 8:05:42 PM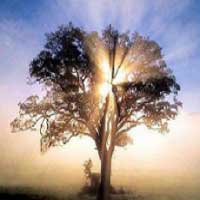 Schulzies Bread Pudding Seen On Shark Tank 11-8-2013
About Schulzies Bread Pudding
Food, Passion, and The Goddess
Company Website:
http://schulziesbreadpudding.com/
Many many flavors to choose from!
http://schulziesbreadpudding.com/flavors/all
Shop Today!
http://schulzies.bigcartel.com/category/puddings
I have always loved bread pudding but was never able to find it served just right. I wanted something special, something unique, something so good you could taste the emotion that went into it. After years of fruitless searching, I turned on my own oven and got to down to business. With the guidance of friends and family I soon found myself with a steady supply of wonderful, unique recipes. Schulzies bread pudding is the perfect interpretation of this timeless dessert. It's rich and creamy, baked with love, and served chilled for the California heat.
More From Shark Tank:
http://investorshangout.com/board/87627/Shark-Tank
Our bread pudding is made with the freshest ingredients possible. Shopping at the Santa Monica Farmer's Market continuously inspires me to create new flavors, and allows me to build relationships with other local businesses. Our utensils, cups, napkins, and bags are all made of biodegradable materials, and we donate our green waste to local community gardens for compost. We strive to make Schulzies as green as it is delicious.
Please contact us directly for donation opportunities.
Phone: 415.565.7336
bakelove@schulziesbreadpudding.com
Facebook Venice Beach:
https://www.facebook.com/schulzies
Facebook San Francisco:
https://www.facebook.com/SchulziesBreadPuddingSanFrancisco
Twitter:
https://twitter.com/schulzies

(0)

(0)
---
DISCLAIMER

I am the Founder/Owner/Admin of Investors Hangout.

Myself nor any admins at InvestorsHangout.com Trade Stocks.
My YouTube videos are for informational purposes only!

ALWAYS do your own research before
buying any stock! Don't buy a stock just
because someone said so!

I am NOT Compensated For My Videos!

I do YouTube videos to help others get a better understanding on how to look at the market.