Paparazzi Proposals Shark Tank 11-8-2013


Post# of 285
Posted On: 11/08/2013 7:56:58 PM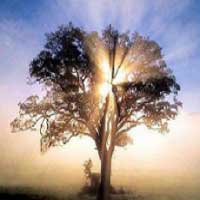 Paparazzi Proposals Seen On Shark Tank 11-8-2013
About Paparazzi Proposals
Step 1
With every proposal we offer a consultation with ideas, maps and suggestions from our proposal experts. If you're flying to town we can arrange maps and the consultation to be done by phone. We have planned 100's of proposals so bounce your ideas off our team of experts and they can help and offer suggestions!
More From Shark Tank:
http://investorshangout.com/board/87627/Shark-Tank
Step 2
On the day of your proposal we will capture the build up and moments before the big question! If you need an extra pair of hands organizing the finer details we are here to help, whether it's having a picnic laid, organizing a gondola or just having a spot kept for you with some flowers we can help with any detail. We will then capture the build up before the proposal
Company Website:
http://www.paparazzi-proposals.com/
Step 3
You cannot re-create the moment you drop to one knee so let us capture your loved ones face as you ask her to marry you! Not only will she love having this moment to cherish forever but you can also share your engagement with family and friends.
Step 4
Share and Print: You will receive a CD of high res photo shopped images as well as our secure online gallery of the whole album that you can order prints from and share with friends and family.
Rent-a-Paparazzi
http://www.paparazzi-proposals.com/rent-a-paparazzi/
Rent a Paparazzi for a day! Whether its shopping in New York, taking in the sights of Chicago or sipping wine in San Francisco your day can be secretly snapped.
We can also photograph Bachelor parties, Girls Lunches or even just a party!
With your private paparazzi you can have your trip to the vine yard photographed as you and your friends enjoy the sun and wine. If your in New York shop on Fifth avenue and visit a film set all being photographed without your partner knowing.
With your partner completely unaware we can show you all the top celebrity hang-outs and shops so you can live the life of a celebrity for one day.
Buy it as a gift for friends or family visiting and surprise them on their return with pics and videos of their trip.
We offer a number of different packages and will give a 10% discount to returning customers who have used Paparazzi Proposals or you can buy it for friends and they have 90 days to use it.
All these amazing packages can be tailored to your every needs, so whether its on a boat in Chicago or shopping in New York we can have your day covered.
Video can be added to each package for $400, this includes a final edited piece put together with pictures to your favorite soundtrack!
Get in touch with us to enquire about this great service.
Facebook:
https://www.facebook.com/PaparazziProposals
Twitter:
https://twitter.com/proposalpics/

(0)

(0)
---
DISCLAIMER

I am the Founder/Owner/Admin of Investors Hangout.

Myself nor any admins at InvestorsHangout.com Trade Stocks.
My YouTube videos are for informational purposes only!

ALWAYS do your own research before
buying any stock! Don't buy a stock just
because someone said so!

I am NOT Compensated For My Videos!

I do YouTube videos to help others get a better understanding on how to look at the market.