PetPaint Shark Tank 11-8-2013


Post# of 285
Posted On: 11/08/2013 7:40:56 PM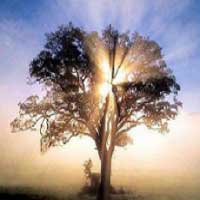 PetPaint Seen On Shark Tank 11-8-2013 With Video
About PetPaint
PetPaint is a color hairspray for dogs. You haven't heard of it because we invented it! PetPaint is bright, easy to use and safe for dogs to lick, and you know they can reach.
More From Shark Tank:
http://investorshangout.com/board/87627/Shark-Tank
PetPaint is a high quality colored furspray that is specially formulated, dog-safe, and veterinarian approved. The company was founded by Abe Geary, who sought to change the way people celebrate occasions and holidays with their dog. After the establishment of clinical protocols, and rigorous formula testing, PetPaint was conceived. PetPAint is a quickly expanding color spray line for dogs built on creating a lasting relationship between dogs and their owners. For more information, please call (805) 987-4593 or visit
http://www.petpaint.com/
PetPaint is easy and fun to use!
Please consider your dogs comfort first. With anything new it takes time fo them to adjust.
PetPaint is an aerosol so spraying is easy.
Just press down on the nozzle and you're off. Please keep in mind that although dog-safe, Petpaint should not be sprayed in the eyes, mouth, on open wounds, in cuts or any other tender areas.
1) Shake can to mix PetPaint
2) Lay your outlines
3) Fill in color or shading
4) Enjoy!
Tips:
Spray patterns can be adjusted with distance from animal. Use stencils for nice detailed edges, shapes nad symbols. Use your dog's natural color patterns to accent your design. For brilliant color on dark animals spray white first then your final color over the white base.
What is PetPaint?
PetPaint is the first color furspray designed for use on your dog! PetPaint's high quality colored fursprays are specially formulated, dog safe, and veterinarian approved.
What is PetPaint most commonly used for?
PetPaint can be used as a way to have fun with your furry one and bring style to your pup's otherwise ordinary fashion. PetPaint is not season specific.
Halloween costumes, birthday parties, Valentine's Day, 4th of July and more!
Team representation
Changing your dog's wardrobe
Or just a little something for the Fashionista in us all.
Has PetPaint been tested?
PetPaint has undergone rigorous clinical testing to ensure the safety and health of both dogs and humans. We developed our testing protocols with a dog's special needs in mind. The fact that dogs lick and chew introduce specific safety issues we needed to address from the beginning.
Is PetPaint safe to use on my pet?
Of course! We at PetPaint love our furry animals and we strive to enjoy time with our dogs in a safe and healthy way using PetPaint. PetPaint contains no harsh chemicals and is the perfect product to introduce colors to your pup's aesthetics.
How long does PetPaint take to dry?
PetPaint requires a minimal amount of time to dry. PetPaint takes about 10-20 seconds but upwards of two minutes will ensure maximum dryness.
How long does PetPaint last?
PetPaint will maintain brilliant color for the day depending upon handling and wear.
How does PetPaint wash off?
PetPaint can be washed off with the same mild shampoo and water used when giving dogs their regular baths.
Is PetPaint permanent?
PetPaint is temporary in nature. Wash it out if you need it out, leave it in and it will come out on its own.
Can I use PetPaint on my dog?
Certainly! PetPaint is the first colored furspray for your dog and is specially formulated, veterinarian approved, and dog safe, making it perfect to use on your dog!
Can I use PetPaint on my puppies?
PetPaint is safe for dogs but is not recommended for puppies under 6 months old.
Is it safe if my pet licks PetPaint?
PetPaint is designed to be safe in its application on dogs which includes ingestion from chewing and licking.
Facebook:
https://www.facebook.com/PetPaint
Twitter:
https://twitter.com/Pet_Paint

(0)

(0)
---
DISCLAIMER

I am the Founder/Owner/Admin of Investors Hangout.

Myself nor any admins at InvestorsHangout.com Trade Stocks.
My YouTube videos are for informational purposes only!

ALWAYS do your own research before
buying any stock! Don't buy a stock just
because someone said so!

I am NOT Compensated For My Videos!

I do YouTube videos to help others get a better understanding on how to look at the market.