Teddy Needs a Bath Shark Tank 11-1-2013


Post# of 285
Posted On: 11/01/2013 4:12:51 PM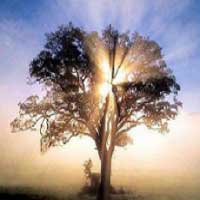 Teddy Needs a Bath Shark Tank 11-1-2013
About Teddy Needs a Bath
Simply put- We are a NEED driven product. As a new mother I saw a need for a safe way to wash both my old, dusty stuffed animals that I would be passing along to my daughter and her newly gifted ones. Our Chocolate Labrador liked to bring her toys into our muddy yard. So I had this pile of dusty, slobbery and/or muddy stuffed toys and all their use and care instructions said surface wash only.
Over a year, several prototypes and endless researching later—Teddy Needs a Bath! was born.
This is the BEST source for washing a plush toy. Teddy Needs a Bath! TRULY works and I use it CONSTANTLY.
~Nicole
Teddy Needs a Bath! aims to shed light on the importance of washing stuffed toys and provide an easy solution to the problem.
Company Website:
http://www.teddyneedsabath.com/
Buy Teddy Needs a Bath
http://www.gundstore.com/
More From Shark Tank:
http://investorshangout.com/board/87627/Shark-Tank
Before you decide to use our glorious product there are a few things you should know:
1. Teddy Needs a Bath!® is recommended for use with front loading machines. BUT we've had many customer reviews stating they use our product with top loaders. Use your best judgment when washing any stuffed toy.
2. Teddy Needs a Bath!® works very well with MOST stuffed toys. This is to say that we are not responsible for every stuffed toy in the Universe and we couldn't possibly test them all.
We will say, though, that we have tested every kind we could get our hands on- Cheneil, Polyester, Cotton, dolls with plastic faces and stuffed bodies, Beanie Babies®, The Pillow Pet®, Infantino®, GUND®, and any toys that rattle and squeak are kept safe. The ONLY negative results were shown in toys equipped with sound devices- some survived, but most didn't. This leads us to number 3…
3. Remove all sound devices before washing. Most stuffed toys with sound boxes allow you to either un-velcro, un-screw, or un-zipper in a discrete area of the toy in order to safely remove it.
Finally, when you're ready to give that dirty 'ol fella a bath, place him in your Teddy Needs a Bath!® bag and wash alone or with the rest of your laundry. It's best to use a delicate cycle and a gentle detergent. It's also a good idea to use a bit of fabric softener to keep the toys soft and cuddly. When Teddy Needs a Bath!® is removed from the washing machine, put it directly into your dryer on tumble dry or low. Since tumble dry or low yield less heat and less time, this step usually needs to be repeated once or twice to thoroughly dry your teddy.
Note: We washed a friend's 60 yr old teddy with one of the first prototypes. He was made of her late grandpa's old button down shirt with the shirt's buttons for his eyes. Albeit, we were nervous to wash this one. But happy to announce he came out just fine, with a MUCH needed freshness (he smelled like cigarette smoke for years).
Facebook:
https://www.facebook.com/teddyneedsabathbag
Twitter:
https://twitter.com/teddyneedsabath

(0)

(0)
---
DISCLAIMER

I am the Founder/Owner/Admin of Investors Hangout.

Myself nor any admins at InvestorsHangout.com Trade Stocks.
My YouTube videos are for informational purposes only!

ALWAYS do your own research before
buying any stock! Don't buy a stock just
because someone said so!

I am NOT Compensated For My Videos!

I do YouTube videos to help others get a better understanding on how to look at the market.