Kymera Body Board Shark Tank 11-1-2013


Post# of 285
Posted On: 11/01/2013 3:44:09 PM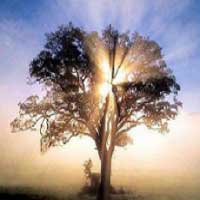 Kymera Body Board Seen On Shark Tank
About Kymera Body Board
Kymera is the world's first Electric Jet Body Board! Now you can experience the water like never before!
What if there was a new way to get out on the water without the hassle and expense of boating? What if we could open water sports up to everyone, and help reduce pollution in the process?  It's no longer a dream, Kymera is a revolutionary solution, not to one, but all of these problems. Kymera is small enough to fit in almost any vehicle, light enough to carry under an arm, and its simple design makes it a fraction of the cost of anything currently available. Better still, Kymera's electric drive train creates zero emissions and its unique heads up riding position gives you a ride like no other!
(Video Below)
More From Shark Tank:
http://investorshangout.com/board/87627/Shark-Tank
It all started 10 years ago for me as I sat stranded on shore at a local lake one hot summer day. A few weeks prior I was forced to sell my painstakingly restored 1969 ski boat after finding out first hand just what a hassle and how expensive boat ownership can be.  Gas on the lake for the day was costing me upwards of $200. Far to rich for my blood.  So, there I was sitting on a park bench watching the crowd of hundreds shuffle around on shore. As I looked out to the lake I suddenly realized there were only two boats as far as the eye could see, and I wondered why there wasn't a better way. That's where it all began.... 10 years and many prototypes later Kymera was born and with your help, water sports will never be the same.
Kickstarter
http://www.kickstarter.com/projects/kymerajet...body-board
The Back Story
What started out as blocks of insulation foam, bondo, and fiberglass from the hardware store has been honed and shaped as Kymera has evolved over the years. Each revision better than the last, refining not only the function of the board but the skills and knowledge necessary to build it.  As it turns out, ultra light jet propulsion systems don't exist in the world today. In fact it would seem just the opposite, that anything "marine" is constructed with a complete disregard for its weight.  I knew early on for Kymera to be successful it would have to be designed and constructed unlike anything to come before it. More aircraft than boat and the most efficient electric drive technology possible added up to a game changing 48lbs. Kymera is light enough for a single person to carry and eliminates a great deal of the hassle of conventional craft.  
For some, building an electric watercraft seemed a fool's errand.  However, considering how few moving parts are involved and no need for air intake or exhaust it quickly became clear that this would be vastly superior. Eliminating the need for starters, fuel tanks, cooling systems, etc quickly offset for the weight of the battery.
"But Jets aren't efficient!!" the skeptics proclaimed! Right, but have they ever paired an electric motor with jet and tested it, tweaked it, measured it and refined it? Jets in a traditional gas powered sense are terribly inefficient, but thats directly due to a conventional engines poor torque to HP. If only there was a motor that had massive torque from 0 rpm... "Oh Wait!, There is!!" That, was the eureka moment.
It goes without saying, electric safety around water was also critically important. Luckly, having years of experience designing and building Remotely Operated Submersible Vehicles that not only have to cope with the harsh marine environment but extreme pressures, made building a surface craft much easier in contrast. Kymera is also considered a low voltage system, and requires far less voltage than can be found in any marine engine in use today.
http://www.youtube.com/watch?v=adjSsMajP74
Facebook:
https://www.facebook.com/Kymerajet
Twitter:
https://twitter.com/kymerajet

(0)

(0)
---
DISCLAIMER

I am the Founder/Owner/Admin of Investors Hangout.

Myself nor any admins at InvestorsHangout.com Trade Stocks.
My YouTube videos are for informational purposes only!

ALWAYS do your own research before
buying any stock! Don't buy a stock just
because someone said so!

I am NOT Compensated For My Videos!

I do YouTube videos to help others get a better understanding on how to look at the market.