Better Life Shark Tank 11-1-2013


Post# of 285
Posted On: 11/01/2013 3:24:18 PM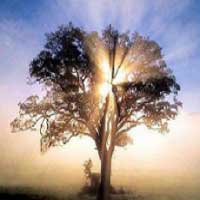 Better Life Shark Tank 11-1-2013
About Better Life
In 2007 two life long friends, Tim Barklage and Kevin Tibbs, were watching their toddlers crawl across the floors and climbing up and around on all kinds of surfaces in the home (and then put their little fingers in their mouth of course). As concerned new parents, they began discussing the dangers of traditional cleaners and the toxic residues they leave behind. Tim (always the optimist) challenged Kevin, an innovative formulation chemist, to create a new line of cleaning products that set the standard in safety and work better than anything out there.
(Video Below)
More From Shark Tank:
http://investorshangout.com/board/87627/Shark-Tank
No small order, Kevin began his work in the lab with his plant-derived ingredients and Tim got to work on building the brand. The result of their efforts are a line of products that keep kids, pets and the planet safe. No more harmful chemicals in the air and on the surfaces of our homes and planet. Better Life set out to not only create a better product but a better solution for all.
Company Website:
http://www.cleanhappens.com/
TIM BARKLAGE – CHIEF IDEALIST & CEO
Tim has often been described as "idealistic" and, occasionally, a "dreamer" in his efforts to make the world a better place. Tim built Better Life with a no compromise attitude. He is the idea man and watch dog who ensures that Better Life always lives up to the intentions that inspired it. While creating a line of products that are 100% safe is his passion, his two kids are his heart. Tim is captivated by the outdoors and traveling to new places, and you will occasionally catch him at a marathon or triathlon with a look of determination in his eyes.
Buy Today!
http://www.cleanhappens.com/collections/products
KEVIN TIBBS – MAD SKILLED SCIENTIST
Kevin is an experienced and prolific formulation chemist, having formulated over 300 successful and well-known products in the past 12 years. His passion for creating products that are truly safe for people and the planet led him to collaborate with Tim in co-founding Better Life. Kevin has single-handedly developed the entire line of Better Life products. His amazing and unique skill set ensures that Better Life's products are formulated without compromising safety or performance. Kevin is a doting husband and proud father of two girls, a world-wide traveler, fearless skier and if you are really lucky you might even catch his smooth moves on the dance floor - sans lab coat!
PRODUCTS
All-Purpose Cleaner
Dish Liquid Soap
Dishwasher Gel
Floor Cleaner
Granite/Stone Cleaner
Hand Soaps & Lotions
Kitchen & Bath Scrubber
Nursery Cleaner
Produce Wash
Screen Cleaner
Stain and Odor Remover
Stainless Steel Polish
Window/Glass Cleaner
Wood Cleaner
KITS
Shark Kit
Starter Kit with Microfiber
Floor Care
Housewarming Deluxe
Housewarming
Love Your Dog
New Baby Essentials
Specialty Surface
http://www.youtube.com/watch?v=m41IeJobWFo
Facebook:
https://www.facebook.com/CleanHappens
Twitter:
https://twitter.com/CleanHappens

(0)

(0)
---
DISCLAIMER

I am the Founder/Owner/Admin of Investors Hangout.

Myself nor any admins at InvestorsHangout.com Trade Stocks.
My YouTube videos are for informational purposes only!

ALWAYS do your own research before
buying any stock! Don't buy a stock just
because someone said so!

I am NOT Compensated For My Videos!

I do YouTube videos to help others get a better understanding on how to look at the market.