Rent A Goat Shark Tank 10-18-2013


Post# of 285
Posted On: 10/16/2013 8:30:18 PM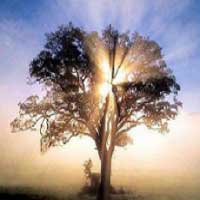 Rent A Goat Seen On Shark Tank 10-18-2013
Rent A Goat Company Website:
http://rentagoat.com/

Android App Available:
https://play.google.com/store/apps/details?id...&hl=en
More From Shark Tank:
http://investorshangout.com/board/87627/Shark-Tank
About Rent A Goat
Our Services
If you are looking for a way to clear land efficiently in an eco-friendly manner, then you need to Rent A Goat. At Rent A Goat we use a herd of our eco-friendly goats to clear your land of unwanted vegetation without using any harmful chemicals or gasoline to power heavy machinery. Our service is perfect for those with large acreages that need their land cleared in a clean and efficient manner.
Goats have been used effectively to clear land for thousands of years. Our services help clear land for new construction, reduce fire danger, remove unsightly vegetation, and more.
Goat Grazing Services
If you have ever struggled to clear kudzu, wisteria, thistle, or other invasive weeds from your property, you know how hard finding an effective answer can be. Chemicals, manual labor, and heavy machinery may not work or is just too expensive. Not to mention the effect on the environment, it's just terrible. With Rent A Goat, we use goats to clear invasive weeds, grass, and other unwanted plants from your property by using goats instead of regular machinery or harmful chemicals. By employing goats you're using an eco-friendly solution and taking care of the planet, plus it just works.
Eco-friendly Solution
According to an article in the Wall-Street Journal more people are looking for weed removal services that don't impact the environment. Using heavy machinery or chemicals to remove yard waste has a big impact on the environment. Using goats to graze overgrown fields have little impact on the environment and they remove unwanted weeds and other grasses with ease.
Trustworthy
Companies such as Google and Yahoo used goats in 2010 to clear invasive weeds from their office campuses. The Vanderbilt mansion, which is a national historic site, also used goats. Even the United States Navy used goats at Kitsap Bangor in Washington State to remove scotch Broom plants. This shows that using goats to clear land works and that people are interested in using goats as an eco-friendly way to look after their properties. With our concern for the environment growing, this is a service that's taking a very natural approach to landscaping without harming the environment by dumping chemicals or by burning fossil fuels.
Rent a Goat
Rent A Goat offers landscaping services with a twist, we use goats to clear the worst, weedy-problems. Simply request a free estimate and then schedule us to clean up your pesky properties. Our services provide weed removal including invasive species that are troublesome as well as regular brush removal. The goats can reach areas where it's hard to get equipment to such as hills, slopes, canyons, or other rougher areas. This makes goats ideal for those tough jobs. Plus, goats love poison ivy, poison oak, blackberry, rose bush, and thistle. These incredible creatures are naturally immune to prickly thorns and itchy ivy.
Protect Nature
If you're looking for a way to protect nature instead of destroying it with chemicals and toxins, then Rent A Goat is an ideal solution. With us you can still have great looking landscapes, but you won't be harming the environment. Our goats are all well-looked after and receive the best healthcare in the industry. The goats do a great job of removing those unwanted weeds and grasses that can quickly take over a property when not kept in check and you won't have to worry about the harmful impacts on the local area due to herbicide spraying. When working they can also help to fertilize your soil with their droppings which provides nutrients to new plants. Incredibly, they even sterilize the seeds of the plants they eat, reducing the need for future weed abatement.
Sound Eco Solution
If you want to protect the environment then Rent A Goat is an ideal solution for your landscaping needs. Find a service in your area by using our Free Estimate feature today.
What do goats eat?
While the common myth is that goats eat anything, the truth is that goats love the type of vegetation that we find harmful to our crops as well as unsightly to our land as well. Just a few types of vegetation that goats can eat and clear away include;
English Ivy
Kudzu
Poison Ivy
Wisteria
and more!
Goats excel at clearing away the type of vegetation that spreads quickly without containment. Kudzu in particular is a vine that can spread very quickly, especially in warm weather. Poison Ivy can be a great irritant to many people, yet goats love to chomp away on this vegetation as well. Other types of brush can be eaten by goats as well to help clear out the land.

(0)

(0)
---
DISCLAIMER

I am the Founder/Owner/Admin of Investors Hangout.

Myself nor any admins at InvestorsHangout.com Trade Stocks.
My YouTube videos are for informational purposes only!

ALWAYS do your own research before
buying any stock! Don't buy a stock just
because someone said so!

I am NOT Compensated For My Videos!

I do YouTube videos to help others get a better understanding on how to look at the market.