Rufflebutts and Ruggedbutts Shark Tank 10-18-2013


Post# of 285
Posted On: 10/16/2013 8:24:45 PM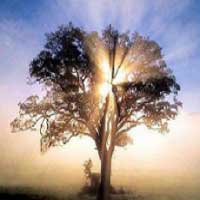 Rufflebutts and Ruggedbutts Seen On Shark Tank 10-18-2013
Rufflebutts Website:
http://www.rufflebutts.com/
Ruggedbutts Website:
http://www.ruggedbutts.com/
More From Shark Tank:
http://investorshangout.com/board/87627/Shark-Tank
Android App Available:
https://play.google.com/store/apps/details?id...&hl=en
About Rufflebutts and Ruggedbutts
How do I care for my RuffleButts and/or Ruggedbutts purchase?
RuffleButt garments are made of 100% cotton and may shrink slightly when washed. We know that there is nothing more fun than wearing new clothes, but we recommend that you wash our clothing before you have your child wear it. We recommend washing all apparel in cold water with similar colors and drying on low heat or laying flat to dry. The cotton fiber does contract in water, and you will find our woven fabrics do wrinkle more than our knits. If you are looking for a lower maintenance garment, we recommend our knit collection.
What is the difference between knit fabric and woven fabric?
This is a common question, especially on our RuffleButts. The easy answer is the cotton knit is the exact same fabric that is used to make our t-shirts. It is a soft 100% cotton, stretchy fabric, so more of a "casual look", and is more wrinkle-resistant. Although the two bloomers are cut using the same pattern, the knit bloomer fits a bit baggier due to the heavier & stretchier fabric. The woven is a crisp cotton (think like a woman's dress shirt) and is also the fabric used to make our solid-color Swing Tops and Dresses. It is 100% cotton and more of a "traditional" bloomer fabric, so it is not stretchy. Personalized embroidery is only available on our pink, white, red, or fuchsia woven bloomers.
How does personalization work?
We offer a handful of items that allow you make your very own! Bloomers and Boys rompers, for example, allow for names up to 13 characters, or something creative (Daddy's Girl). Other options are monogram only (polo shirts, polo dresses) 3 characters. For monogramming, please put your child's initials in as First, Middle, Last and we will rearrange so into the traditional first, last, middle. For example, if the name is Laura Elizabeth Smith, the monogramming will be LSE. With our professional and high quality embroidering procedure, the text as well as the clothing will remain looking fabulous for a long time!
How does your clothing fit?
Industry standard for baby apparel is to use age as the size, but it is important to measure your child as it is possible to have an older child that still needs a smaller size, or conversely a younger child that needs to size up. For example, a baby that is 14 months may still be wearing size 6-12 months given his or her measurements. If your child's measurements fall into two different sizes between weight and length (i.e. 24 lbs and 32'') then it is best to size up to ensure a better fit. On each product page there is a sizing chart that matches the product.

(0)

(0)
---
DISCLAIMER

I am the Founder/Owner/Admin of Investors Hangout.

Myself nor any admins at InvestorsHangout.com Trade Stocks.
My YouTube videos are for informational purposes only!

ALWAYS do your own research before
buying any stock! Don't buy a stock just
because someone said so!

I am NOT Compensated For My Videos!

I do YouTube videos to help others get a better understanding on how to look at the market.