BareEASE Shark Tank 10-18-2013


Post# of 285
Posted On: 10/16/2013 8:37:22 PM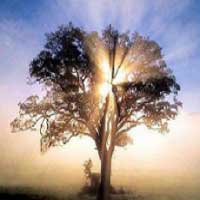 BareEASE Seen On Shark Tank 10-18-2013
Company Webiste:
http://www.bareease.com/
Android App Available
:
https://play.google.com/store/apps/details?id...&hl=en
More From Shark Tank:
http://investorshangout.com/board/87627/Shark-Tank
Easy to Use
Your BareEASE kit includes a conditioning and moisturizing cream that also numbs your skin for a pain-free bikini wax. It is so easy to use. Just apply the cream to the desired area for a maximum of 30-45 minutes prior to waxing, then slip into the included pair of latex panty. The panty works two ways: to cover the bikini area and to keep your clothes mess-free. So even your panty will be multitaskers!
Safe
As a woman, Dr. Edna is familiar with the pain that women undergo during a bikini wax. Inspired by her personal experience, she decided to create a product that would help women bypass the pain of waxing completely. An anesthesiologist by profession, Dr. Edna used her expertise in anesthesiology to create a cream that enables women to have a pain-free bikini wax. The result is a cream that desensitizes "down there" so your bikini wax is as painless as possible. It is safe to be used on all skin types, as long as you are not allergic to latex or lidocaine, the active ingredient. Some pregnant women have even used BareEASE, as long as their OB doctor agrees.
Effective
Due to BareEASE's numbing ingredient, women say that they felt no stinging or throbbing sensation during their procedure, making it the most painless bikini wax they've ever experienced. BareEASE enables women to experience their routine bikini wax without pain or anxiety.
Q: Is your product safe to use for Brazilian waxing?
A: Yes. The cream can be applied to the labia major, labia minor and perineal areas prior to your Brazilian waxing treatment and is perfectly safe. In fact, Lidocaine, BareEASE's active ingredient, is even used to treat vulvodynia (a medical condition described as chronic discomfort in the vulvar region) – For more on vuvodynia, read this link from the American Family Physician Journal:
http://www.aafp.org/afp/2006/0401/p1231.html
for more information.
Q: BareEASE comes in two sizes, what is my size?
First, you'll be happy to know that since the BareEASE panty is made of latex, the material is very stretchy and can easily fit any goddess's shape and size. The Small/Medium size is ideal for you if you wear a dress size of 0 to 6.
If, however, there's more of you to love, choose the Medium/Large size, which fits dress sizes 6 to 12. And for you goddesses with that "in-between" size of 6, simply use your panty size to find your BareEASE size. Wider hips? Chose the Medium/Large size. Your bottom will thank you.
Q: How is BareEASE different than the other numbing creams?
That's an excellent question and thank you for asking! BareEASE was created by a woman, based on her own (painful) waxing experiences – and her own expertise as a doctor of anesthesiology. Dr. Edna is an expert on eliminating pain properly. That is why she made sure that BareEASE's active ingredient is lidocaine 4%, which is the highest concentration of this type of anesthetic available without a prescription. She did that for you, ladies, to eliminate your pain!
Lidocaine also has one of the highest safety ratings of all topical anesthetics. So you can be both pain-free and worry-free. And the quantity of your BareEASE cream has been specifically measured to give you just the right amount to ensure your pain-free safety. Finally, your BareEASE cream was created to target only your bikini area for maximum absorption and numbing effect.
Q: I am allergic to latex! What do you recommend?
Okay, yes, even goddesses develop allergies sometimes. If you have a true allergy to latex, don't use the BareEASE panty. Instead use a piece of cling film or plastic wrap such as Saran Wrap to isolate the numbing cream to your bikini area. This may not be as comfortable, but will be the safer option for those with a latex sensitivity.
Q: Is BareEASE safe during pregnancy?
Actually, this is a two part question:
1) Is bikini waxing safe during pregnancy?
2) If it is safe for you to bikini wax during your pregnancy, then is BareEASE safe?
According to Heidi Murkoff, author of What to Expect When You're Expecting, "Your armpits, bikini line, upper lip, even your belly may be fuzzier than usual due to those raging hormones. Rather not wear fur? Your options for hair removal are somewhat limited during pregnancy. Like most cosmetic procedures and products, lasers, electolysis, depilatories and bleaching haven't been studied enough in pregnancy to prove safety (or risks). Many practitioners advise moms-to-be to skip them; other give some of them the okay after month three. Which leaves you with either unwanted hair—or reliance on lower-tech options. Those old reliables- shaving, plucking, and waxing are perfectly safe. Even a full-on Brazilian is fine, but proceed with caution—pregnancy skin can be extra sensitive and easily irritated. If you're heading to the salon, let the aesthetician know you're expecting so she can be extra gentle." (fourth edition, Copyrighted 2008)
Every goddess and pregnancy is unique. What works for someone else may not work for you, and vice-versa. But because Dr. Edna's first priority is your safety, she recommends that you check with your doctor before trying any new products or procedures during your pregnancy. With that said, Dr. Edna has received many testimonials from expectant mothers who have safely used BareEASE. Finally, Dr. Edna wants to share with you that she herself has used BareEASE during her own pregnancy without any problems!
Q: How does the product make the bikini hair fall out?
It doesn't. BareEASE is a kit that NUMBS the skin BEFORE bikini hair removal, such as bikini waxing, Brazilian waxing, laser hair removal, electrolysis, etc. BareEASE is not a hair removal product and thus, on its own, will not make the hair fall out. A hair removal treatment, such as waxing, still has to be performed to be groomed. BareEASE simply blocks the pain before the waxing, making that procedure "ouch-less."
Q: What other procedures can be used with BareEASE?
BareEASE can be used before bikini waxing, Brazilian waxing, laser hair removal, electrolysis or even tattooing! Its primary purpose is to numb the skin before ANY painful "down there" bikini grooming.
Q: Does BareEASE interfere with my salon's wax?
No, it should not. BareEASE is non-interfering and goddess-friendly with both hard and soft waxes. It is also moisturizing because it is made with jojoba oil and aloe, and it is designed NOT to be greasy. Once the excess cream is wiped off of your skin and hair, the technician can feel free to wax you in her routine manner. If she uses baby powder to pre-treat your skin, it is safe to use baby powder (if she doesn't, that is fine, too). By this point, the active numbing agent is "in your skin," where the nerve endings live. Any excess cream on your skin could interfere with the wax sticking to your hair. This is why it is important to wipe off any excess cream from your skin and hair prior to applying the wax.
Q: I'm very interested in your product but wanted to know if it works with epilating as well?
Yes BareEASE will work with epilating! Just follow the easy steps to numb the skin with the BareEASE kit and you'll notice your skin is less sensitive to the pain!
Q: I'm sold. How can I get some BareEASE?
We thought you'd never ask! To purchase BareEASE for your ouchless waxing experience, simply click here and all will be revealed:
BareEASE Buy Now

(0)

(0)
---
DISCLAIMER

I am the Founder/Owner/Admin of Investors Hangout.

Myself nor any admins at InvestorsHangout.com Trade Stocks.
My YouTube videos are for informational purposes only!

ALWAYS do your own research before
buying any stock! Don't buy a stock just
because someone said so!

I am NOT Compensated For My Videos!

I do YouTube videos to help others get a better understanding on how to look at the market.