AMRN Stock Chart Analysis (Amarin Corporation Plc) 03-16-2019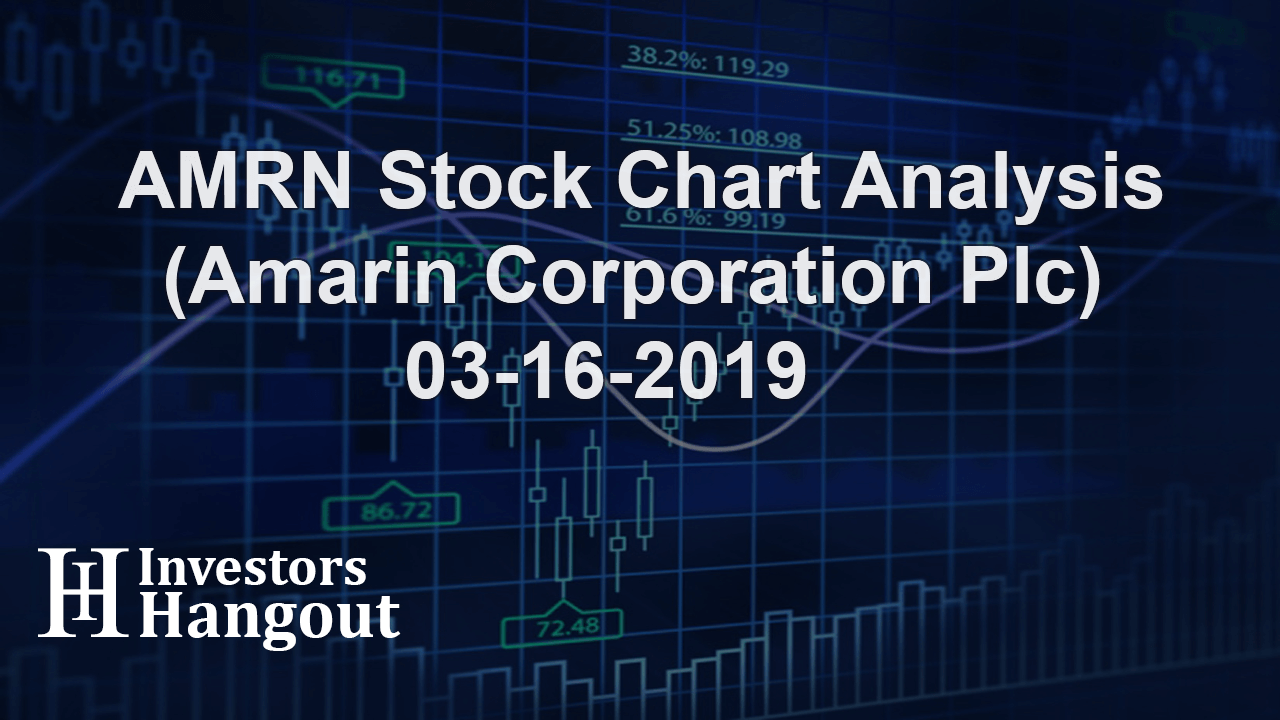 AMRN Current Trading Conditions
AMRN Stock Closed Friday 03-15-2019 at 20.33 hitting the low of 20.05 and high of day at 20.99 with 6.484 million shares traded. As of right now the stock is currently sitting on the 20 day simple moving average which is at 20.29 making this area a current level of support.
Past Trading Conditions
Amarin Corporation plc has been trading inside of a steady channel between the range of 23.40 and 12.00 since September which can be seen on the Stock Chart below. It all started on 09-24-2018 with a surge of volume that pushed this stock from 10.44-12.40 and then began to rally for 5 straight days bringing the stock price to the high of 16.34 on 09-28-2018 before a slight pullback. After the one red day AMRN stock continued to rally again for another few straight days to form the current channel.
Here is a Stock Chart Analysis Video I did on 02-26-2019:
Recent AMRN Stock Chart Analysis from 02-26-2019:
https://investorshangout.com/AMRN-stock-chart-amarin-corporation-plc-analysis-02-26-2019-61-/
AMRN Stock Chart Bottom Line
What I will be watching for moving forward is this current level of support to hold. As of right now resistance levels are 21.25 and the 23.40 area with support at 20.00-19.11-18.00. What is important to me is a break of the 23.40 area which has been tested now twice. Once on 11-06-2018 and 03-05-2019. In my personal opinion with the right volume and the break of 23.40 this stock could breakout and rally to higher levels making the 23.40 a solid support.
What do you think about AMRN? Let us know on the AMRN Message Board