Why Penny Stocks Trade So Cheap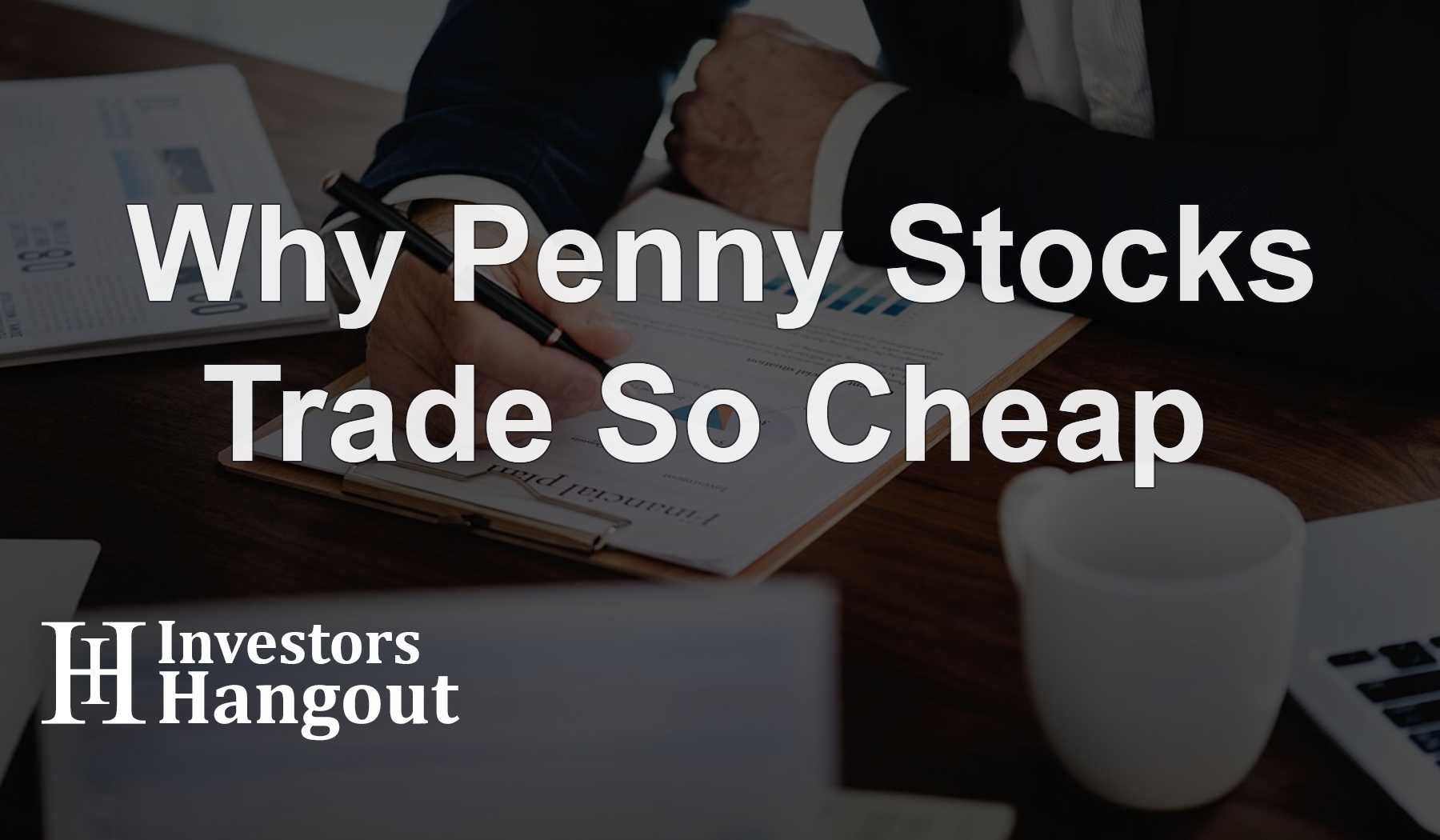 Author: Anita
Views: 619
Updated: 10-11-2021
One of the most common questions that beginning investors often ask here at the Investors Hangout is "Why do penny stocks trade so cheap?" Granted, every savvy investor can probably give you a list of different reasons. Many of them will list similar reasons while others will differ significantly. However, there is always going to be one of two outcomes. Either you will get lucky and realize a significant gain or you will be unlucky and lose money. As risks are inherently there, whenever you invest in stocks, it is good to be aware of your options and weight out the risks before you invest.
Penny Stocks – the real Nitty Gritty
On one end of the investment spectrum, you have the big-name traditional stocks such as Amazon or Google, the share prices of which are out of reach for the average US investor. Conversely, you have penny stocks at the opposite end of the spectrum whose share prices typically list at $5 or less, some of which are as low as $2 per share.
Consequently, there is the potential to realize a sizeable return with a small investment over a short period of time. This can be very enticing to the beginning investor.
Unfortunately, where there is an upside to investing your money in penny stocks, the pros here at the Investors Hangout will caution you to beware of the inherent risks involved with trading them. Yes, you can see a sizeable return on your investment, but you can also lose a lot of money as well. So you have to ask yourself "is this money that I can afford to lose?" If there is any doubt, walk away now. However, if you have researched a number of companies thoroughly, you could lucky.
The real Question
So what is it that makes penny stocks so cheap? There are 4 key reasons, all of which have a common theme – the element of RISK. But before we list those reasons, here are a few things to be aware of. First and foremost, the majority of the penny stocks being traded today are not listed on the NASDAQ, the NYSE, or any of the other major markets. Interestingly enough, some larger company's shares are less than $5 and listed on the major markets because of their market capitalization.
Typically, penny stocks are small companies whose shares lack liquidity and are very speculative. The SEC does not regulate penny stocks in the same manner as the big-name traditional stocks. For instance, there are fewer filing standards and regulations to meet as well as limited listing requirements. Consequently, penny stocks are better suited for those investors who have a high-risk tolerance level. Furthermore, they have a higher volatility level than traditional stocks. However, there are quicker profits too.
A Word of Caution for the Beginner
With penny stocks, there is a greater potential for realizing a significant return coupled with an elevated risk factor. When you take that elevated level of risk that's involved when investing into consideration, you have to take specific precautions before laying out any capital. Although penny stocks can make some dramatic moves, you have to have realistic expectations. The average price gain in the stock markets can take many months or even years before they materialize.
Thus, if you're investing in the hopes of turning $100 into $10,000 in less than a month, you'll be sorely disappointed at best. To learn more about investing in penny stocks, visit one of the Investors Hangout forums today and get the information you are looking for.