VIBI Stock (Vilacto Bio Inc) On The Move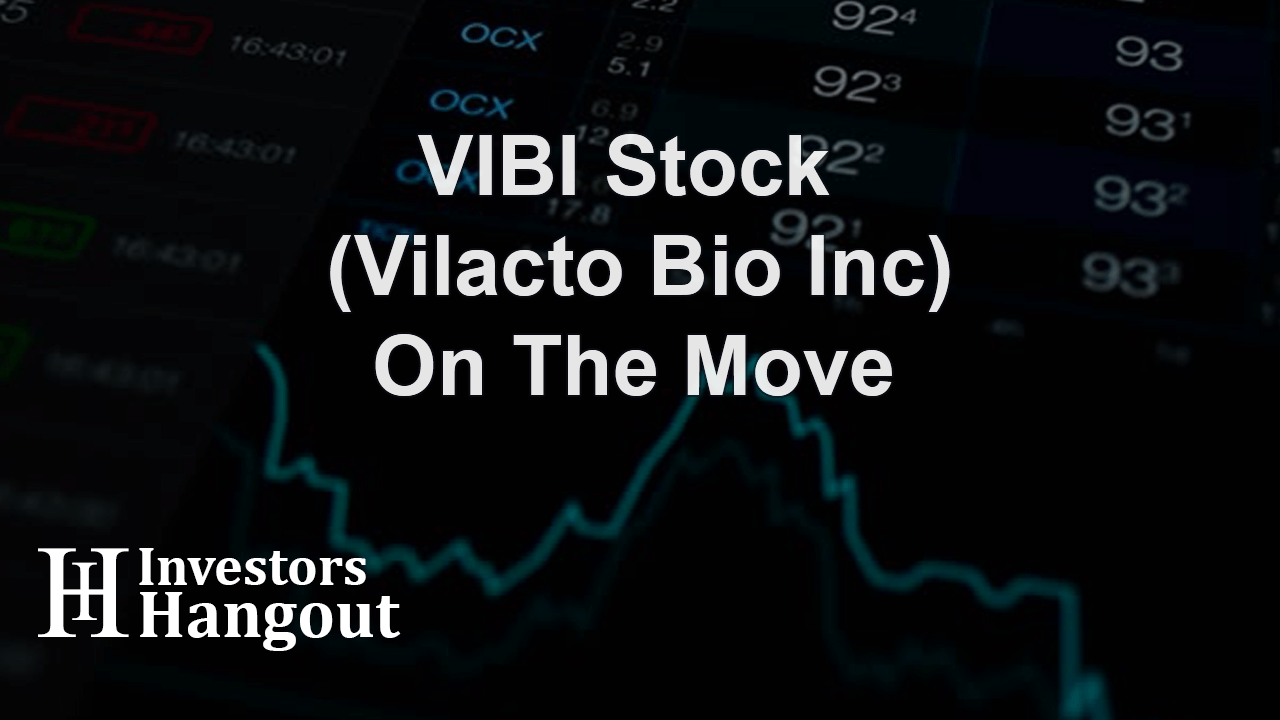 VIBI Stock Current Trading Conditions
VIBI Stock closed Tuesday April 2nd 2019 at .0038 with 162 million shares traded. Currently the PPS (Price Per Share) is above the 10, 20 and 30 day simple moving averages which are key levels I watch for. As of right now this is the first time this stock has been above the 30 day simple moving average since 10-03-2018. Yes, 2018. This is a great sign in my opinion. With the recent announcement regarding the Canada Patent LACTOACTIVE® Granted I believe this momentum could continue.
Past Trading Conditions
Vilacto Bio Inc has been in a downtrend since a big rally in September of 2018. Since this rally the stock price has been trading down and hasn't been able to get above the 30 day simple moving average until now. We'll talk about that here in a few minutes below. After looking over the chart It appears VIBI stock price began to stabilize around the .02 mark in December of 2018 and held this area from 12-19-2018 to roughly 01-22-2019 when the PPS began dropping again. Since February 2019 VIBI has traded under the 20 and 30 day simple moving averages around .0040 to the bottom of .0013 which it hit on March 28th 2019. This is where it began to turn around for the good!
VIBI Stock Chart Bottom Line
As of right now VIBI is currently traded at .0038 breaking above the 30 day simple moving average for the first time today since October of 2018. Another good thing is that the volume has really picked up as well which is excellent for trading in this price per share range. In my opinion, I believe VIBI stock is setting up for another rally and could breakout with the break of .0040. Resistance levels .0040/50 Support .0030 which is the 30 day simple moving average it broke above. With the recent patent news this could bring even more interest in the stock.
What do you think about VIBI? Let us know on the VIBI Message Board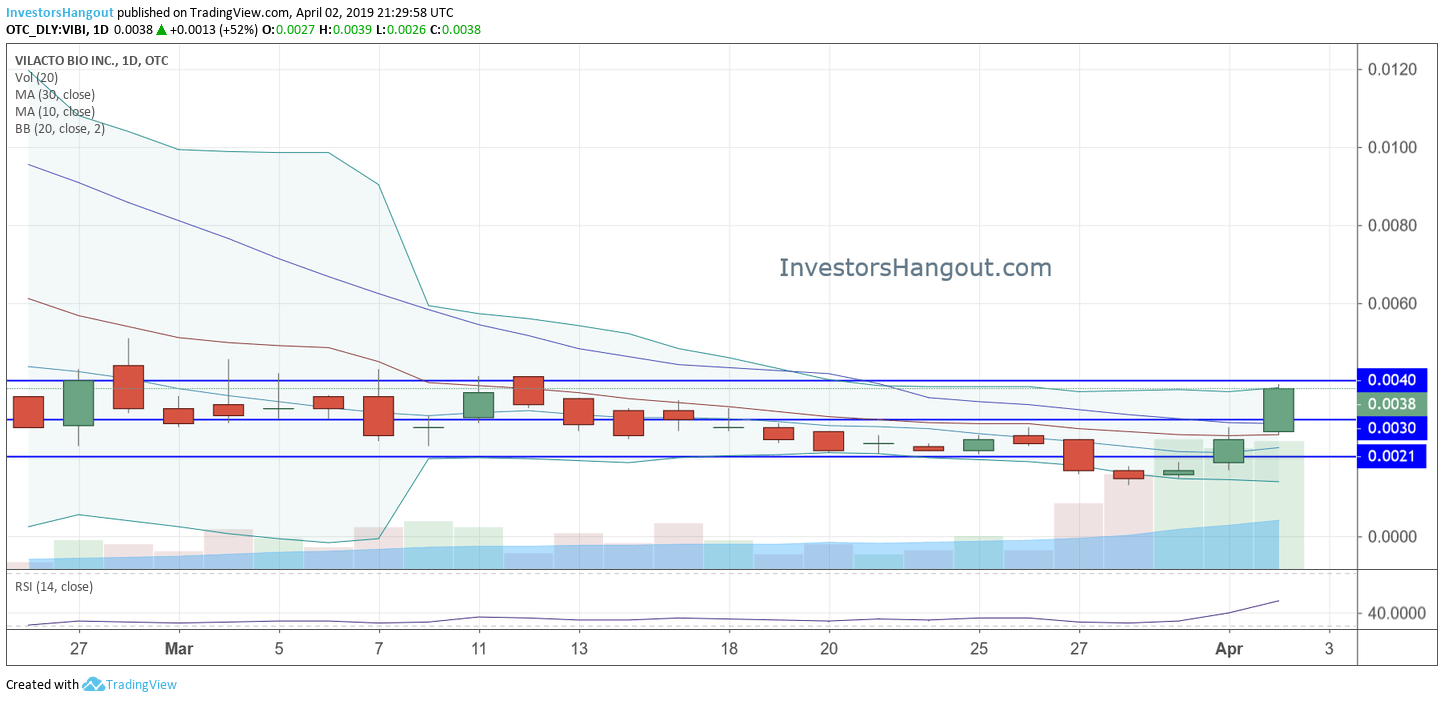 About Vilacto Bio Inc
Vilacto Bio Inc. (OTC QB:VIBI), is a biotech company that has developed the now fully patented Lactoactive® (Lactoactive molecule) that in numerous studies has demonstrated above average effect treating conditions such as inflammatory diseases, diabetes, psoriasis, skin aging, and skin issues in different levels. We aim to further develop our Lactoactive® molecule for the purpose of increasing the quality of our retail and medical skin cream products as well as licensing out our Lactoactive® molecule for the pharmaceutical industry.
VIBI Recent News
On March 15th 2019 VIBI released a Press Release stating that the Canadian Intellectual Property Office informed them that the patent application for LACTOACTIVE® will be issued in near future. Vilacto Bio Inc. also stated that they already filed and received patents covering LACTOACTIVE® in the US, Europe and Hong Kong. The Canadian patent, when issued, is expected to give the company greater scope to continue developing the LACTOACTIVE® compound and bolster its international IP ownership position.
Gert Andersonm Vilacto Bio Inc. CEO stated "Vilacto Bio now is in a stronger position than ever to leverage the potential of LACTOACTIVE,"
Vilacto Bio Inc. Contact Information
Vilacto Bio Inc.
The Seagram Building
375 Park Avenue, Suite 2607
New York City, NY 10152
Gert Andersen
Phone: +1 646-893-7895
info@vilactobio.com
www.vilactobio.com