Trading Computers Explained For Beginners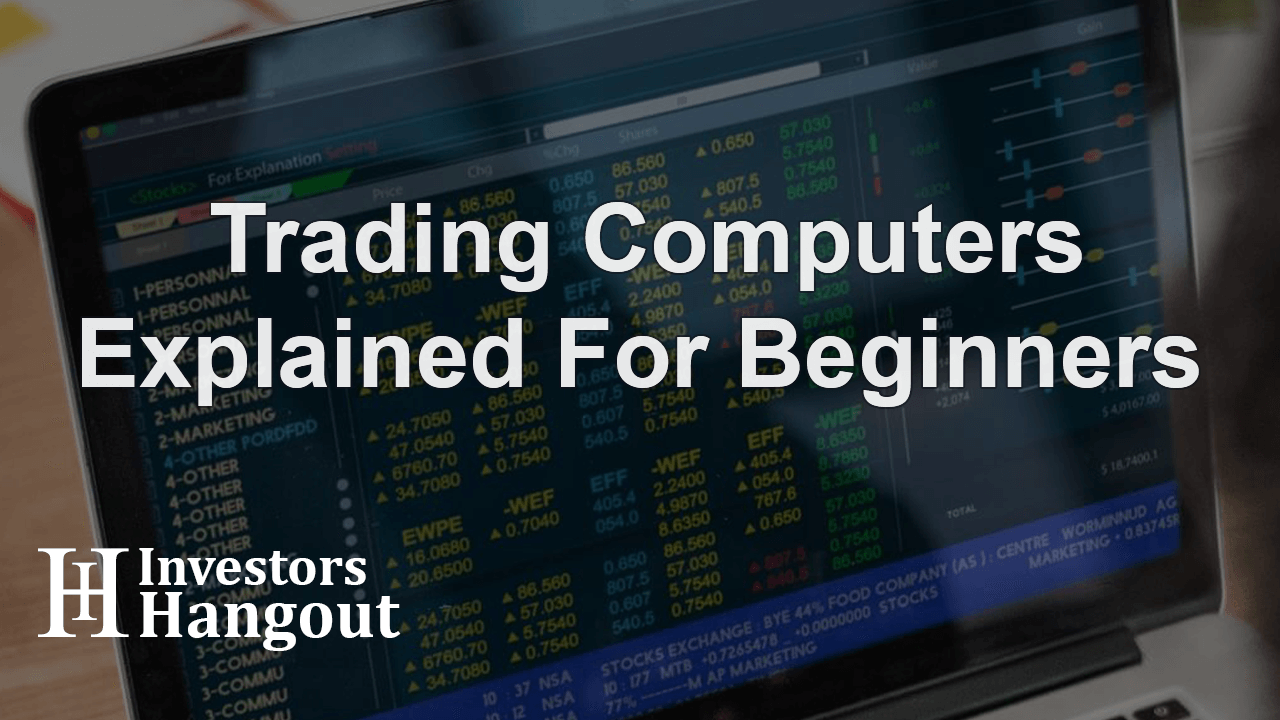 Author: Anita
Views: 1791
Updated: 10-11-2021
Like any other business or enterprise in operation today, there are certain components and elements that are required. In the case of day trading, most beginners will need a computer with a fast processor, a monitor, internet connectivity, and any applicable software. But before we get into the "meat" of the subject, we should discuss what is needed to get started. Not only do you need a knowledgeable approach and a solid technique, you'll need specific equipment such as a computer that's equipped with a fast processor, a monitor, internet connectivity, and all applicable software.
Your Computer
Day trading online involves making stock trades at extremely fast speeds. In fact, some trades last 10 seconds or less. Therefore, the basic component of trading online is a good quality computer equipped with a fast microprocessor that is capable of handling the speed at which trades are executed. It's recommended that you use a computer with one gigabyte of memory (minimum) and a 40 GB hard drive.
Where usability is concerned, you should consider a dual core processor. This doesn't mean that you'll be able to trade faster, especially if the app you're using isn't capable of working in conjunction with a dual core processor. A Pentium 4, single core would be a better choice. Furthermore, it's important that you learn all you can about the trading platform before investing in a computer.
Your Monitor
The more experienced online day traders will use as many as 4 monitors so they can keep track of different stocks at the same time as well as other technical indicators. Granted, it's a matter of personal preference. Some day traders can do everything they need on a laptop while others will need up to a dozen monitors to trade online. If you have to use a multi-monitor set-up, you'll need a video card that will work with this type of set-up.
If you have time, you should research other websites, even if you don't conduct any business with these sites, it could give you some ideas for what you need. On a final note, get a monitor or monitors that have good resolution. Remember to keep the brightness on low so you don't strain your eyes. If you set your monitor or monitors up properly, it will help you avoid getting headaches from looking at your monitor screen if you're trading online all day.
Your Internet Connection
When it comes to internet connectivity, it's all about bandwidth and speed. To trade successfully online, a basic cable modem connection is required. Trading can be extremely fast and your data needs to be even faster. In fact, the faster your data is, the better. Here are 3 elements of extreme importance:
Back-ups – the absolute worst thing that could happen when trading online is that your computer could crash during a trade. If you can afford it, invest in a laptop for back-up just in case you have to switch between set-ups.

Data feed – it goes without saying that day trading online requires real-time data feeds. In most cases, you'll be charged a fee for data usage.

Software – keep your software purchases to a minimum as you don't want to eat up your system's resources with 3rd party applications that are unrelated to trading. In addition to the trading software you're using, it's probably a good idea to purchase and run anti-virus software along with Microsoft Office. And don't forget to protect your equipment with a surge protector.
To learn more about beginning day trading and what you'll need to get started we invite you to visit the Investors Hangout website today.