Stock Trading Strategies for Beginners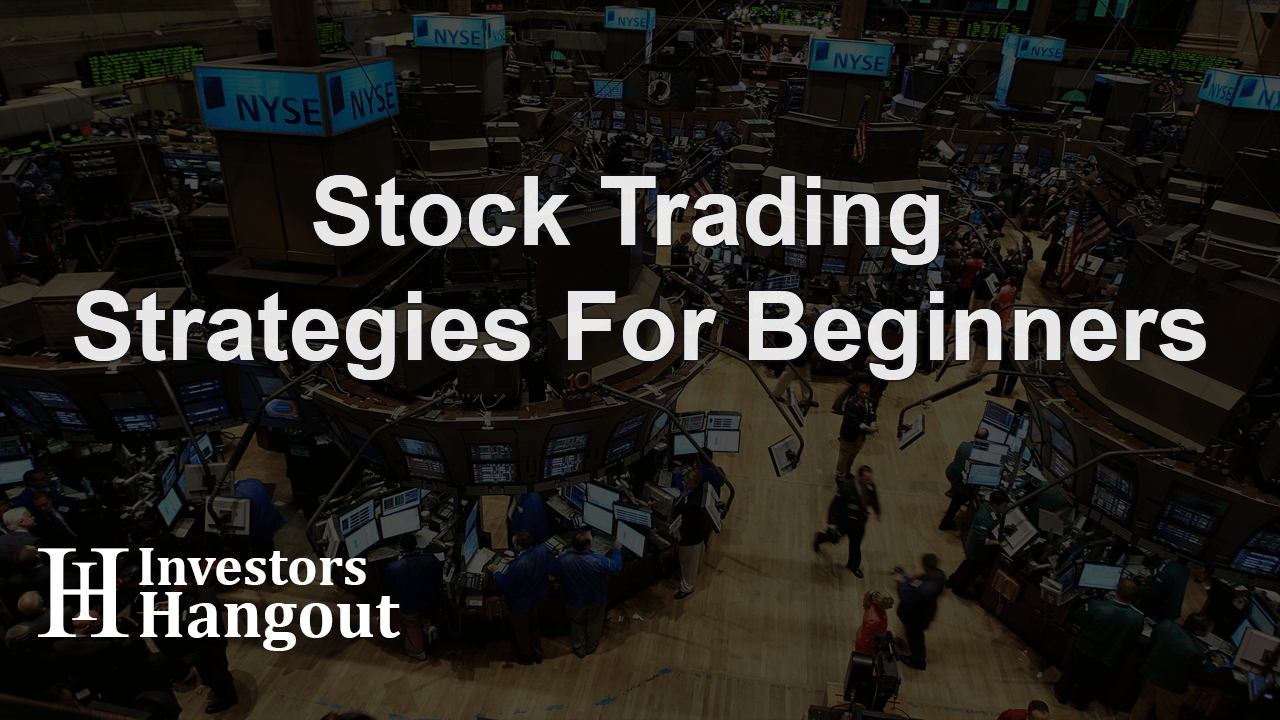 Author: Sejal
Views: 1500
Updated: 10-11-2021
There are thousands of individual investors who buy and sell companies stocks daily on major stock exchanges like NASDAQ and NYSE. These investors are regular and successful; the reason is, they know the strategies and principles of stock trading.
Investing regularly for years by avoiding unnecessary financial risks is a certain way to gain the required profits
Here are some stock trading strategies that beginners should follow.
Manage Basic Things First
Before investing in your first stock, take some time to learn the basics of the stock market. Unless you are planning to buy an exchange traded fund (ETF), you should focus on individual securities rather the whole stock market.
Consider these areas before making your first stock purchase:
Understand differences of market orders, limit order, stop limit orders, and stop market orders, trailing stop-loss orders and other order types which are commonly used by investors.
Popular Stock Selection Methods and Timing
Learn how to perform fundamental and technical analysis and their differences. Understand various stock selection methods and timings.
Financial Metrics and Definitions
Understand basic definitions of metrics like earnings per share (EPS), the P/E ratio, compound annual growth rate (CAGR) and return on equity (ROE). It is very important to know the calculations of these metrics because these metrics have the ability to compare different companies.
Cash accounts are the most common investment accounts while margin accounts need some regulations for certain kinds of trades. Know the difference between initial and maintenance margin requirements and also learn the calculations of margin.
Diversify Your Investment Portfolio
Stock diversification is very crucial for any investor. It increases your risk tolerance level. You should diversify your investment portfolio if you want to manage risk properly. Experienced investors purchase stocks of different companies in different sectors, with that expectation that their holdings will not be affected by a single bad event. Stock diversification helps you in recovering from the loss of your total investment.
Set Long-term Goals
You should know your purpose of investing in the stock market and the possible time when you will need your funds. You should set long-term goals if you seriously want to start your stocks investment journey. The stock market is highly volatile and uncertain, you need to invest continually for 7-10 years in order to gain profits.
Make Regular Investment Plan
According to financial experts, one of the best strategies of stock trading is to make new stock investments at regular time intervals. Start growing your investment portfolio and always remember, in order to win the investing race, you need to be slow and steady.
Understand Your Risk Tolerance
Stock trading is a highly risky investment. You should understand your level of risk tolerance before entering into the stock market. Risk tolerance is the degree of anxiety and pressure you feel when risk is present. As per psychology, risk tolerance is defined as "the extent to which a person chooses to risk experiencing a less favorable outcome in the pursuit of a more favorable outcome."
You should not invest in highly risky stocks if your risk tolerance is low. You should never invest in those stocks which make you anxious. Investors should keep their mind cool and follow an analytical decision process during financial uncertainties.
Stay Cool and Stick to the Plan
Stock market tests your patience several times. Don't be an emotional fool and think logically while investing in stocks. Take logical decisions and keep your fear aside.
Make your own trading formula and stick to that rather than chasing towards profits. Plan your stock trade apply your trading skills.
Never Risk Too Much Capital on a Single Trade
Set your trading budget and invest 2% to 10% of your total money on a single stock. Try to not exceed the investment size otherwise, you may lose your whole money. Wait for the next best opportunity in the market and avoid trading those stocks which are highly risky.
The Bottom Line
Stock market trading is a game of dedication, risk management, patience, investment in time and energy to gain experience and so on. Start your trading journey as early as possible to get greater final results. Stick to your plan and follow the timeline regularly. Apply these trading strategies to earn maximum profits from your investments. With practice and consistency, you will be able to evaluate your performance and you can increase the chances of winning.