Stock Market Simulator Explained for Beginners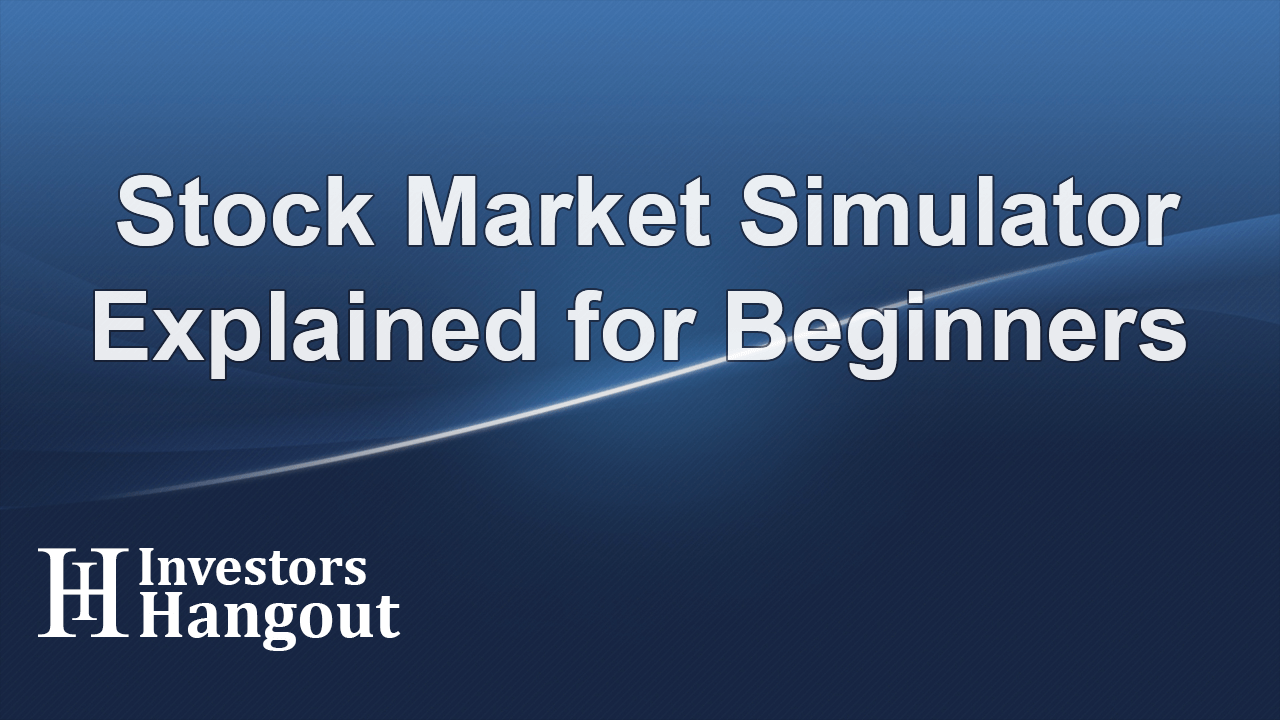 Author: Sejal
Views: 1536
Updated: 10-11-2021
Stock market simulator is an application which provides real-time virtual stock market space, where new investors practice stock trading without any financial risk. With stock market simulator, new investors can practice and learn the basics of real stock trading without investing real money.
This is done by virtual money and imaginary stocks that act as real stocks of stock market. Various stock market games are also used in stock simulators for different educational purposes.
In stock market simulators, investors can make multiple positions simultaneously in order to compare their performance and payoff features between different trading strategies.
Strategies like short-selling, leverage forex and derivatives trading require high level of technical knowledge. With stock market simulator, new investors can test these strategies to avoid any excessive risk due to lack of experience.
Types of Stock Market Simulators
There are two main types of stock market simulators – financial market simulators and fantasy simulators.
Financial market simulators
In these simulators, investors can create a portfolio based on real stock entries. Investors can practice stock trading with virtual currency.
The purpose of financial market simulators is to provide a space where new investors can practice with virtual funds in a real-time stock market world context so that they can figure out their potential of stock trading and can determine whether or not they would earn profit from stock market trading.
Fantasy simulators
In fantasy simulators, investors practice trading of those shares of real world items which are generally not listed on exchange boards. Shares of movies or television shows are traded on fantasy simulators.
Benefits of Stock Market Simulators
Apart from a lot of real-time trading experience which stock simulators provide, they also include some add-on benefits:
A place for general investing education
Stock market simulators offer real-time education in investing. A good collection of articles, demos, investment tutorial videos are available on these simulators. You can also get the chance to interact with some experts on online community forums.
Safe place to learn the basics of trading and building a virtual portfolio
For new traders, stock market simulator is the best place to learn stock market basics and its functioning. With more and more practice, you can build your strong and diverse virtual portfolio too.
Chance to apply and test new trading strategies
Stock trading strategies are very crucial in building your diversified virtual portfolio. These strategies can make you win great investment profits but at the same time can also fail to perform if not applied properly. Stock market simulator is the best place where you can try out these strategies and make your grip strong on these so that the chance of failure becomes minimum during actual trading.
Chance to practice on controlling emotions
In stock trading, emotions act as one of the major factors in stock investment decisions. According to the great investor and billionaire Warren Buffet, if you can control your emotions, you can be a successful investor. Even in virtual trading, investors become emotional when it comes to putting virtual currency. That happens because our brain does not fully absorb the concept of it and works on the same psychology. Here in stock market simulator, with lots and lots of practice, you will become able to control your emotions and will take all the investment decision by the mind and not by heart.
Stock Market Simulators Technology
Stock market simulators are computer applications and programs, the programing language used in them are either C, C#, Java, JavaScript, PHP or ASP with PostgreSQL or MySQL database.
Apart from providing just the basic stock information tracking, stock market simulator engines can also be customized and used for other financial functions.
Working of Stock Market Simulators
To get started with stock market simulators, investors need to sign up on stock simulators websites by entering their email address and age. After that, the investors need to choose the amount of virtual cash they would like to start with and then they are ready for the virtual trade.
On stock market simulator websites, investors can buy different stocks, exchange-traded funds (ETFs) and mutual funds in the US and Canadian stock markets. Through currency trading and short-selling, investors can practice more advanced trading strategies.
In stock simulators, various trading modes are also available to provide real-time stock trading experience. These stock simulators also provide data on most-actively traded stocks and provide directions in financial markets.
Drawbacks of Stock Market Simulators
Not all stock simulators offer real-time experience of trading. The pricing and strategies applied sometimes not match with real stock trading and hence it creates confusion as well as difficulty.
Other factors of stock trade are not considered
Stock trading is not done only with money and trading strategies. There are other factors too like risk tolerance, investment horizon, trade objectives, etc. which plays a major role in stock trading. In stock market simulators, these factors are not generally considered while trading. While in real trading, these factors have the potential to heavily affect your trading and portfolio.
The Bottom Line
Stock trading is a tricky business. Your facts should be clear and your risk tolerance should be high in order to become a successful stock trader. To learn new skills and to understand the applicability of various trading strategies, you will require stock market simulators where you can practice and gain experience of trading in real-time trade world context.