Small Cap Stocks Explained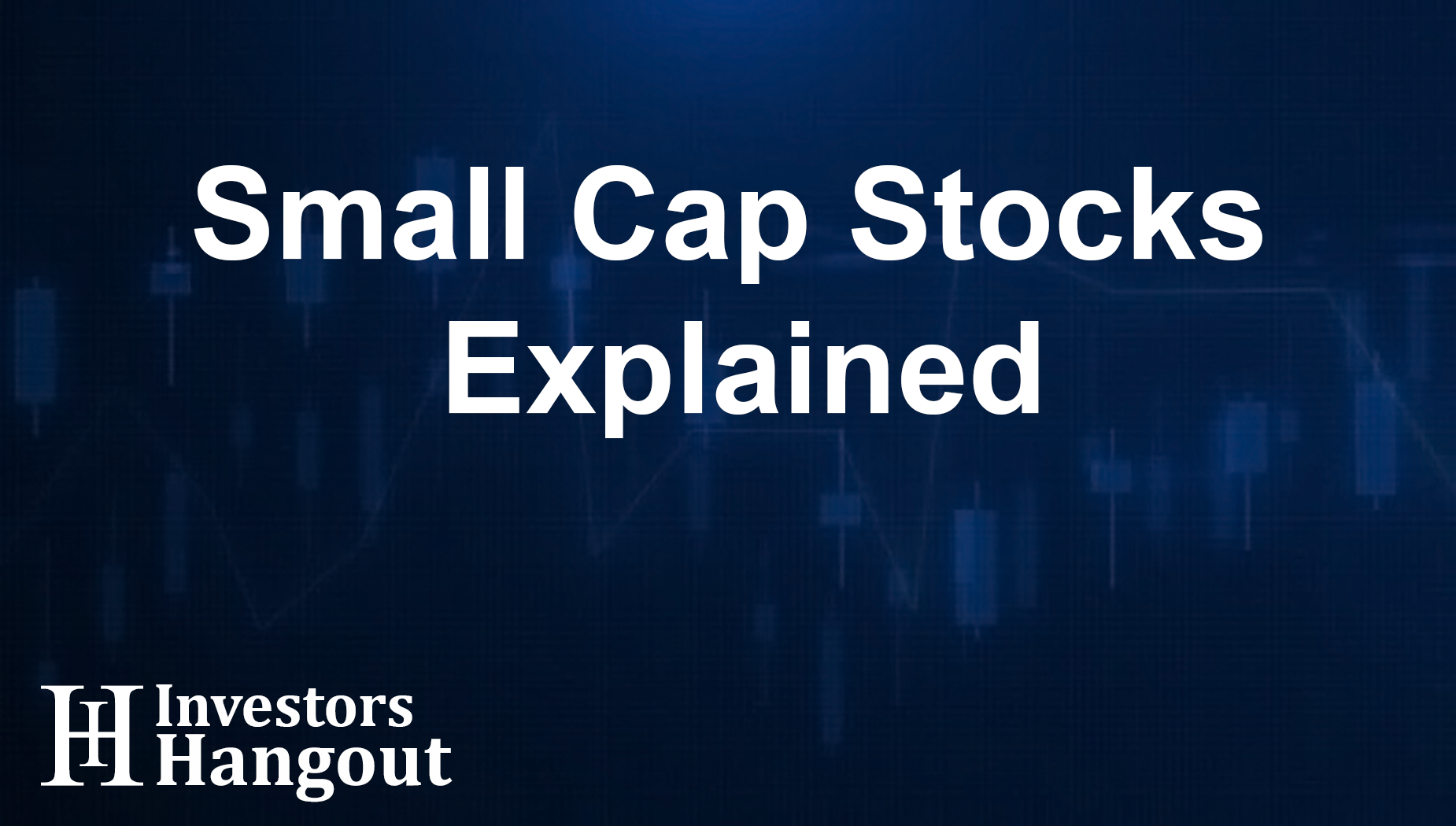 Author: Sejal
Views: 807
Updated: 10-11-2021
Small cap stocks are those companies that have a market capitalization of $300 million to $2 billion. Young companies with a significant growth potential lie in small caps. As compared to large cap stocks, the risk of failure is high in small cap stocks. And therefore, small cap stocks are more volatile than mid cap and large cap stocks.
During recessions, it has been observed that small cap companies have underperformed large cap stocks but have significantly outperformed large cap stocks as soon as the economy emerged after recessions.
Advantages of Investing in Small Cap Stocks
One of the biggest advantages of investing in small cap stocks is that investors from outside the firms get an opportunity to beat institutional investors.

Market risk is high in small cap stocks, but small cap companies offer more growth to the investors as compared to large cap companies.

Small cap is a platform where investors can make big returns in a short span of time.
Reasons to Invest in Small Cap Stocks
Performance
In the past years, small cap stocks are noticed to outperform the large cap stocks. Small cap companies are considered to be more aggressive players and these companies always find ways to explore new opportunities to stabilize their current market situations.
Price Advantage
Return and volatility rate is high in small cap stocks. This gives investors an opportunity to extract maximum potential benefit in the market.
Lack of Coverage
As compared to large cap stocks, small cap stocks do not catch analyst's attention. Many small cap stocks have high potential growth and are waiting for the appropriate time to be showcased. For investors who are willing to stay in the long run, this lack of coverage is a fabulous opportunity.
Growth Potential
Small cap stocks come with high growth potential and have innovative business ideas and strategies to grow in the market. Companies in small caps are generally startup companies, so they do not hesitate in taking market risks as the growth potential of the company is measured on the basis of the level of innovation capability.
Things to Consider While Investing in Small Cap Stocks
Risk
There is a high market risk in small cap stocks. The Net Asset Value (NAV) of the stock fluctuates according to the shifting of the stated benchmark. When the market does not perform well, it hampers the flow of small cap stocks as these stocks are less established and can move out of the business anytime. If the investor can tolerate high risk then only small cap stocks are a great investment as there is aggressive growth in these stocks.
Returns
In the past years, small cap companies have performed very well and have attracted a lot of investors in this market. It is presumed that small cap stocks have a hidden yet significant potential of being a multi-bagger.
Investment Horizon
There is a direct impact of market's ups and downs on the small cap stocks. Small cap stocks face a continual erosion of returns whenever a market goes down. So, if you want to generate returns as per your expectations, you have to be patient and need to stay invested in these stocks for a longer duration of time. Consider an investment horizon of 8-10 years if you want to gain profit from small cap stocks.
Financial Goals
Small cap stocks are good for those investors who have a long term financial goals like children's education planning, retirement saving, exotic family vacation, payment of small or medium debts and so on.
Although these stocks are performing very well, but these are also risk prone and investors who have the tendency to tolerate high market risk can think of investing in small cap stocks.
Impact of Small Cap Stocks on Economy
Small cap stocks have a critical impact on the functioning of the economy because of the following reasons:
Since small cap stocks are focused on domestic business units, therefore, the performance of the domestic economy is directly related to small cap stocks.

Special loans and grants are offered to these small companies by the Federal or Central Government.

Small cap stocks offer investors a large number of options to make choices from. The difference of the internal culture and strategies will come down.
The Bottom Line
Investing in liquid funds is often considered a jittery activity. It is important to track the financial markets, understand and evaluate the performance of these stocks properly in order to gain profit in the long run.