The Move To Defund "Obamaphones" (Let's give


Post# of 79
Posted On: 08/29/2013 3:49:36 PM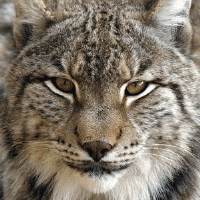 The Move To Defund "Obamaphones"
(Let's give them a free LAND LINE.)
Nolan Finley, writing for the Detroit News, is making the case this week for setting an example in defunding wasteful entitlement programs by axing the "Obamaphone." He refers to the $2.1 billion annual program providing free cell phones to low income individuals who qualify for other federal assistance so that they can seek and obtain work, contact family members or dial for emergency help. But the program is widely known to be fraud riddled, with an estimated 40% of phones going to the ineligible. So
why hasn't it been scrapped or at least overhauled
?



So why hasn't it been axed? Because federal spending programs rarely die, and are even more rarely reformed.




Every dollar the government spends has a constituency. In this case, the private companies providing the phones are perversely motivated to ignore eligibility requirements — the more phones they pass out, the more money they make.

The recipients of the phones are voters, and the administration has no incentive to alienate its own voters to save such a piddling amount as $2.1 billion.




(0)

(0)
---