About TouchIT Technologies, Inc.


Post# of 24
Posted On: 08/22/2013 12:03:00 AM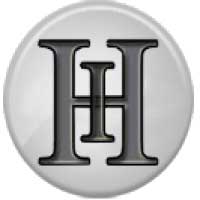 About TouchIT Technologies, Inc.
TouchIT Technologies designs and manufactures innovative touch-based interactive products for use in both Education and Corporate environments under the TouchIT Technologies brandname as well as under various OEM brands throughout the world.
With a strong distribution channel already in place including large retailers like OfficeMax, Amazon, and Macmall, TUCN operates in more than 30 countries worldwide boasting sales offices in the UK, Beirut, Lebanon, Istanbul, and Turkey, as well as a presence right here domestically with headquarters in Troy, Michigan!
Interactive whiteboards and displays continue to gain in popularity for use across multiple sectors including education as well as business and personal use with industry sales up 20 percent in the first half of 2013 alone.
TUCN has emerged as a leading manufacturer of touch-based visual communication products to meet this rising global demand.
TUCN Adds Multi-Touch Gesture Support for Apple Mac in its New Range of 4 Point Touch Interactive LEDs
On May 30, 2013, TUCN announced the launch of a new range of 4-point multi-touch LEDs specifically designed to capitalize on the increasing numbers of Apple Macintosh users in both the education and corporate market. The new range of LEDs support many of the Apple Mac trackpad gestures allowing the Mac user to benefit from multi-touch gesture input in OS X directly from the LED screen.

(0)

(0)
---