My Promoted Stock for Thursday:


Post# of 24
Posted On: 08/22/2013 12:02:05 AM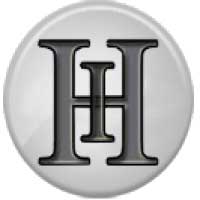 My Promoted Stock for Thursday: TUCN
Secret Stock Members,
I've identified the perfect pick with enormous gain potential in a growing sector. It would not surprise us if this pick doubled from current levels.
This sub-penny has amazing revenues, but shockingly a tiny float of only 1.25M. To put this into perspective, the company did nearly 1.3M in revenue last year alone, which means that the company's yearly revenue is greater than its current market cap!
It's no surprise that just last week it experienced a 158 percent Single-Day Gain, but we believe this company has the potential to see Triple-Digit-Gains In the day's ahead.
I am issuing an immediate alert for (TUCN): TouchIT Technologies, Inc.
TUCN manufactures a large range of touch screen and touch board products. The product range has applications in several industry segments including education, business, and government.
We have an incredible opportunity to maximize on a potentially Huge Return, especially since the previous rally came even before the big 10-Q report that showed a huge jump in revenue and gross profit.
For the quarter ended Mar 31, 2013, TUCN reported revenue of 376K, up 71 percent from revenue of 219K, from the previous year.
And it doesn't look like they are slowing down any time soon with larger value ticket items driving higher revenues and a current back order keeping the Company busy.
With such a small float (roughly 1.25M) and incredible financials we have no idea why this play hasn't caught fire even more, but we think the possibility of another triple digit gain could be just around the corner.
After consolidating over the past few days we see the trend turning back towards the bulls, as evidenced by Wednesday's session closing green.
Do not miss out on a pick that I believe could easily double in the short-term.
Keep your eyes peeled to TUCN starting Thursday.
About TouchIT Technologies, Inc.
TouchIT Technologies designs and manufactures innovative touch-based interactive products for use in both Education and Corporate environments under the TouchIT Technologies brandname as well as under various OEM brands throughout the world.
With a strong distribution channel already in place including large retailers like OfficeMax, Amazon, and Macmall, TUCN operates in more than 30 countries worldwide boasting sales offices in the UK, Beirut, Lebanon, Istanbul, and Turkey, as well as a presence right here domestically with headquarters in Troy, Michigan!
Interactive whiteboards and displays continue to gain in popularity for use across multiple sectors including education as well as business and personal use with industry sales up 20 percent in the first half of 2013 alone.
TUCN has emerged as a leading manufacturer of touch-based visual communication products to meet this rising global demand.
TUCN Adds Multi-Touch Gesture Support for Apple Mac in its New Range of 4 Point Touch Interactive LEDs
On May 30, 2013, TUCN announced the launch of a new range of 4-point multi-touch LEDs specifically designed to capitalize on the increasing numbers of Apple Macintosh users in both the education and corporate market. The new range of LEDs support many of the Apple Mac trackpad gestures allowing the Mac user to benefit from multi-touch gesture input in OS X directly from the LED screen.
Industry News:
In a recent August 15, 2013 article from AV Interactive, The first half of 2013 has seen sales of interactive whiteboards and interactive flat panel displays in the education and corporate sectors rise 20 percent, according to the latest quarterly research from Futuresource Consulting.
Asia is, by far, the largest world region with over half of all sales. This was primarily due to China, which retained its position as the largest world country market, with 40 percent of the global market and 77 percent of the region's sales.
Technical Indicators:
Closing in the last session at just .0053-cents per share, TUCN is already on the move upwards once again. With a market capitalization of just 1.2M, compared to nearly 1.3M in single year 2012 revenue alone, TUCN could prove to be extremely undervalued at current levels.
Revenues continue to increase with TUCN reporting revenue of more than 396K for the quarter ended March 31, 2013, representing an increase of 71 percent over the same quarter in 2012. Now in a recent 10-Q filing, TUCN reported more than 800K or a 58 percent increase in revenue for the first six months of 2013 over the same period the previous year.
With an extremely low float, strong revenues, and a continued positive outlook through the end of the year, TUCN could prove to be extremely undervalued at current levels and may very well be on the verge of a major run.
In addition, strong technical postures supporting bullish trends developing in the near term and TUCN currently holds a "buy-recommendation" from Barchart.
As always, please do your own research this evening, and keep an eye on TUCN throughout the week.
Yours truly,
Jeff Thompson
SecretStockPromoter

(0)

(0)
---