BREAKING NEWS: Attorney General Eric Holder:"The


Post# of 35
Posted On: 08/08/2013 12:08:55 AM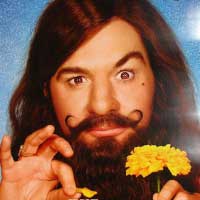 BREAKING NEWS: Attorney General Eric Holder:"The war on drugs is now 30, 40 years old. There have been a lot of unintended consequences. "
http://www.drugpolicy.org/news/2013/08/attorn...ing-reform

Bi-Partisan Support Grows In Congress for Overhauling U.S. Drug Laws
Drug Policy Alliance Urges Administration to Think Big and Leave a Lasting Legacy
In an interview with NPR that aired today Attorney General Eric Holder said there are too many people in prison and it is time for federal sentencing reform. He could announce major changes as early as next week.
In the NPR interview Holder said: "The war on drugs is now 30, 40 years old. There have been a lot of unintended consequences. There's been a decimation of certain communities, in particular communities of color."
"Attorney General Holder is clearly right to condemn mass incarceration and racial disparities in the criminal justice system," said Bill Piper, director of national affairs for the Drug Policy Alliance. "Both he and the president have an opportunity to leave a lasting legacy by securing substantial, long overdue drug policy reform."

(0)

(0)
---