DD ABOUT SKTO CBD EXTRACTION LICENSE. 1. SKTO AN


Post# of 35
Posted On: 08/07/2013 11:45:14 PM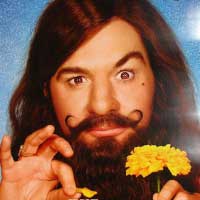 DD ABOUT SKTO CBD EXTRACTION LICENSE.


1. SKTO ANNOUNCED THAT IT HAS ATTAINED A LICENSE FOR CBD EXTRACTION
http://finance.yahoo.com/news/sk3-group-secur...33326.html
SK3 Group Secures CBD Extraction and Purification Technology License
MIAMI, FL--(Marketwired - Jul 29, 2013) - SK3 Group, Inc. (PINKSHEETS:SKTO) announces that it has obtained licenses for several proprietary technologies for the extraction, purification, and creation of medicines consisting of cannabinoids from hemp and marijuana.
Cannabinoids are a natural substance with medicinal benefits found in cannabis. The most well-known is tetrahydrocannabinol, or THC. THC is responsible for the physical and mental effects (the "high") associated with smoking marijuana. Other cannabinoids (there are over 60 in the plant) such as cannabidiol (CBD) have been shown to have substantial medicinal value while producing no noticeable psychoactive effects. Production of medicines utilizing the non-psychoactive cannabinoids is the focus of these technologies. These technologies facilitate the preparation of cannabinoid medicines using techniques that will permit the safe and efficient preparation of several standardized cannabinoid medicines by the collectives managed by Medical Greens. Medical Greens will serve as lead consultant to the collectives, providing the technology necessary for the collectives to produce medicinal products from hemp or cannabis.
The medicinal products covered by this license include: High-CBD cannabis tinctures, capsules and edibles, a sublingual spray, and infused vegetable oils. Medical Greens will oversee quality control and provide testing for cannabinoid content and microbiological purity.
2.SKTO IS THE SOLE SUPPLIER FOR PHARMAJANES/AEGY.
http://finance.yahoo.com/news/aegy-announces-...00229.html
LOS ANGELES, May 21, 2013 /PRNewswire/ -- Alternative Energy Partners, Inc. (AEGY) announces that it has signed an agreement with SK3 Group, Inc. to become the exclusive on-line and smart phone ordering platform for Collectives managed through the SK3 Group system. Members of the Collectives managed by SK3 Group will soon be able to order their medical cannabis needs through PharmaJanes™.
AND FINALLY 

3.PHARMAJANES HAS A HUGE LINE OF CBD CONTAINING PRODCUTS
http://pharmajanes.com
1.EDIBLES
2.YAK AND YETI
3.CBD DRINKS
SKTO WILL SUPPLY TO PHARMAJANES WHO WILL SELL. 

ENJOY


(0)

(0)
---