$WDAS CellAd Potential Android Users To Exceed One


Post# of 380
Posted On: 06/04/2013 5:57:46 PM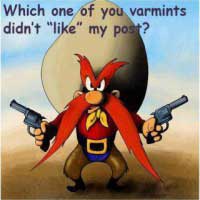 [b]$WDAS[/b] CellAd Potential Android Users To Exceed One Billion By 2016 - Double What It Is Today Based On Analyst Report
DUBLIN, [b][color=green]June 3, 2013[/color][/b] /PRNewswire/ -- World Assurance Group, Inc.'s (www.worldassurancegroup.com) (OTC Pink: WDAS) subsidiary, CellAd Inc., today announces that a recent report by analyst Canalys predicts that Android smartphones shipments will reach over 890 million by 2016 based on its analysis of current trends. As CellAd's reward based advertising programs currently work on Android smartphones, this confirms that the potential user market will continue to rapidly grow from the 470 million android smartphones shipped last year.
In its February 2013 report, Canalys says that by 2016, total smart phone shipments will be double the 695 million achieved in 2012, where Android took 68%, iOS achieved 20% and BlackBerry followed with 5%. Android will peak in 2013, with 71% of shipments, falling to 66% of 1.3 million handsets shipped in 2016 or 890 million units. CellAd currently operates on the Android platform via its first application, Adkash, in conjunction with World Global Network and is working on new apps to address additional communities. AdKash is the first app of its kind to directly reward users for receiving adverts directly to their smartphones.
When services are formally launched this summer, CellAd and registered users of its platforms will earn revenues for every advert viewed. CellAd revenues will be determined by the amount of paid impressions it delivers on behalf of advertisers, which it subsequently shares with users.
Mr. Sean McVeigh, CEO of CellAd, said, "From a technology and market perspective, we are clearly on the right track and are at the right time to launch our exciting new services, such as AdKash. With beta trials confirming that our platform performs well on the Android environment with over 62,000 beta users viewing over 15 million adverts already, we can show advertisers a revolutionary, and far more cost effective, way to reach their audience. We are clearly launching into a rapidly growing market given this report and the recent comments from Google Chairman Eric Schmidt that they expect to see close to 1 billion total android activations by the end of this year. Furthermore, Schmidt says that there are currently 320 carriers in 160 countries around the world that are selling Android devices and our application is global. We expect AdKash and other apps to go viral globally when people start to receive real and tangible benefits from our service."
ENDS
Investor Relations Contact:
A.S. Austin Co.
E-mail: wdas@tickertapemedia.com
Phone: : 858-537-7439
About World Assurance Group
World Assurance Group, Inc. is a holding company that currently operates through two wholly owned subsidiaries: CellAd Inc., a digital media company based in Ireland operating in the global mobile advertising industry and ANAV Holdings Corporation, a development stage real estate investment company in the United States. CellAd Inc. has developed, along with its partners, a revolutionary new cloud based advertising platform that allows advertisers and brands to deliver high definition, full screen adverts, coupons and click-through offers to subscribers via its smartphone application. Once installed, every time the subscriber receives an inbound call or text message CellAd will pay the subscriber a fee in the form of cash or other agreed medium. Additional information may be found at www.worldassurancegroup.com

(0)

(0)
---