$MISM Mission Mining Company Letter to Shareholder


Post# of 380
Posted On: 06/03/2013 5:04:29 PM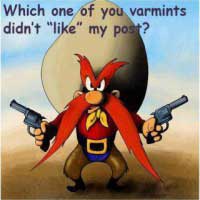 [b]$MISM[/b] Mission Mining Company Letter to Shareholders
[b][color=green]May 13, 2013[/color][/b]
OTC Disclosure & News Service
Las Vegas, NV -
Mission Mining Company (OTC Pink: MISM)
Dear Shareholders:
Over the past several months, Mission Mining Company has undergone a total reconstruction of the Company's business model, moving away from environmental technology development and focusing entirely on gold, silver, and precious metals mining and processing.  Rebuilding and restructuring a public company is a monumental task that has required over six months of arduous effort by our management team, attorneys, advisors, and consultants to accomplish.  Moving to a mining business model also required changing the Company's name and its trading symbol to reflect its entry into the mining industry.  Mission Mining is now looking forward to setting itself apart from others in this industry due to a singular focus toward quickly bringing to production domestic gold and silver mining properties, although the Company is still in the early stages of execution of this new business direction. Our management team has made many bold decisions and overcome many challenges in a relatively short time period in order to dramatically change the direction of Mission Mining Company and create a rejuvenated company that already possesses promising project opportunities within its grasp.  We are very confident in our potential ability to achieve success on behalf of the Company's shareholders.
I am extremely pleased to announce that Mission Mining Company has recently been granted full DTC eligibility status by the Depository Trust Company (DTCC).  DTCC has permitted Mission Mining Company's stock to resume being deposited under DTC to enable normal electronic trading of MISM stock.  This now allows the financial marketplace to execute standard trades, ultimately generating a broader distribution of MISM stock throughout all segments of the investment community.  Management would like to express its sincere gratitude to Seth Farbman, President of Vstock Transfer (www.dtceligibility.com), and Lorin Rosen with the Law Office of Lorin Rosen, Esq. (www.larlawgroup.com), for their guidance and assistance in working with DTCC to enable restoration of the Company's full DTC eligibility.
The Company has engaged PCAOB auditors to audit the past two fiscal years of Company financials in preparation for filing a registration statement on Form S-1 with the SEC in order to become a fully reporting '34 Act company.  We anticipate the audit will be completed within a few weeks, and updates resulting from the completed audit should soon be made available to our shareholders.
Management recognizes that the Company will require seasoned, world-class mining professionals in order to build a truly formidable and successful mining company.  Mission Mining Company is extremely fortunate to have experienced and qualified mining, geological, and industry executives accept invitations to join its executive management team:
Peter Price has accepted the position of Chief Operating Officer. Peter is a certified Professional Mining Engineer with several decades of global experience in mining feasibility, project development, and mine management throughout North America, Australia, and South Africa. He has studied, planned, developed, and managed huge industrial copper, chromite, phosphate, zinc, coal, gold, emerald, and diamond mining projects for a number of major mining corporations internationally. He also has extensive experience in oil and gas exploration and drilling. Peter earned his undergraduate degree at Camborne School of mines and his Master of Science degree in Mineral Production Management in 1974, Royal School of Mines. He achieved his South African Mine Managers Certificate of Competency in 1975 and is a member the South Africa Institute of Mining and Metallurgy and the Engineering Council of South Africa. Peter plans to relocate to Nevada to manage all mining operations for the Gold Star Mine.
John Zetzman has accepted the position of Vice President Business Development. John is a business development specialist in the mining, oil, and gas industry for over forty years. He has assembled and managed technical, professional, and field teams in the evaluation, generation, acquisition, syndication, and operation of various resource projects.  John holds a Masters degree in Business Administration.
William (Bill) Brown has accepted the position of Vice President Operations.  Bill is a seasoned geologist, and has worked in the oil and gas exploration industry for several decades.  He is an experienced exploration geologist, exploration manager, business developer, project manager, corporate officer, and business owner. For the past fifteen years, Bill has operated an energy company that identifies and generates oil and gas drilling projects, offers geological consulting services, provides project management, and arranges project funding.  Bill holds a degree in Geology from Texas Tech University.
We have quietly achieved much over the past several months, and exciting opportunities now await us. We are honored to have each of you as a shareholder in Mission Mining Company.  As CEO, it is my sincere intent to see an increase in your stock value as a result good business decisions and significant accomplishments. Our primary goal is to generate substantial revenues and profits in the Company through a carefully planned strategy of successful gold and silver mining projects. On behalf of the entire management team, I welcome your participation and appreciate your confidence in Mission Mining Company.
About Mission Mining Company:
Mission Mining Company will focus on the acquisition and development of significant US gold and silver mining properties under a business plan to expeditiously place these mining properties into production. The Company has recently acquired 100% ownership in the Gold Star mining property in western Nevada, holding substantial values in total Measured, Indicated, and Inferred gold and silver resources. The Gold Star Mine is a large mining property in Esmeralda County, Nevada, near the town of Goldfield made up of drilled and tested high value alluvial deposits.  The property is comprised of six U.S. Bureau of Land Management claims making up 960 acres of total land area. The Gold Star Mine promises to be a cornerstone development project, under which Mission Mining Company plans to pursue the mining and production of gold and silver ores.  Continuing its commitment to restructure the Company on behalf of its shareholders, management has made a decision to focus on the acquisition and development of large US gold and silver mining properties.  As a result of the acquisition of the Gold Star Mine, the Company has significantly increased its total assets, as reflected in its financial statements filed with OTC Markets.

(0)

(0)
---