$WDAS Todays News.... CellAd's 62,000 AdKash Users


Post# of 380
Posted On: 05/28/2013 6:18:53 PM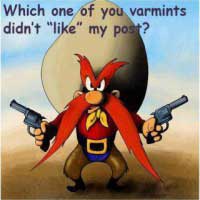 [b]$WDAS[/b] Todays News.... CellAd's 62,000 AdKash Users View Over 15 Million Advertisements In Beta Phase: Would Generate Over $1M In Quarterly Revenues For CellAd When Live
DUBLIN, May 28, 2013 /PRNewswire/ -- World Assurance Group, Inc. (www.worldassurancegroup.com) (Pinksheets: WDAS) today announces that its wholly owned subsidiary, CellAd Inc., has seen its AdKash Smartphone application, in partnership with World Global Network ("WGN"), already deliver over 15 million advertising impressions to registered beta users.
When the service is formally launched this summer, CellAd and its users will start to earn revenues for every advertisement viewed. The 15 million views are generated from the 62,000 application downloads to date, representing an average of 242 calls or texts received by each user during the beta period. CellAd revenues will be determined by the amount of paid advertisements it delivers on behalf of advertisers. Whereas negotiations with advertisers and agencies are still ongoing in preparation for live operation in the summer, such viewing numbers on a recurring basis would generate over $1 million in quarterly revenues based on the expected outcome from current negotiations.
AdKash is the first app launched by CellAd, in partnership with WGN, and the first app of its kind to directly reward users for receiving adverts directly to their mobile devices. By simply downloading the AdKash Android smartphone app from the Google Play store or at www.cellad.com, users will unlock a unique new way to make money from their mobile devices. More about how the CellAd Adkash app works and the benefits to users can be found at http://www.worldassurancegroup.com/adkash.html
Mr. Sean McVeigh, CEO of CellAd, said, "This is a significant statistic for AdKash and for CellAd's business overall. The results from our beta testing of our first app are very positive. We are seeing a growing amount of application downloads but more importantly we are seeing the application work on a global basis, delivering content to over 10 countries so far. Even more significant for us is that users appear very receptive to it, which strengthens our position with advertising agencies and ad networks that will provide compensated advertisements to us when we are live. The main challenge for the Company from here is to have enough advertisements available for our users to receive. Our revenues will be determined by the number of paid adverts that are viewed by the community. It is too early to say with certainty just how much 15 million impressions would generate for us as we are still finalizing the revenue and reward models with advertising partners, but we would expect at least $1 million in top-line revenues based on these discussions. Clearly as users and advertising impressions grow then revenues would increase also, which is what we expect, and such good download numbers and impressions delivered so early point to a significant opportunity for us going forward."
About World Assurance Group
World Assurance Group Inc. is a holding company that currently operates through two wholly owned subsidiaries; CellAd Inc., a digital media company based in Ireland operating in the global mobile advertising industry, and ANAV Holdings Corporation, a development stage real estate investment company in the United States. CellAd Inc. has developed, along with its partners, a revolutionary new cloud based advertising platform that allows advertisers and brands to deliver high definition, full screen adverts, coupons and click-through offers to subscribers via its smartphone application. Once installed, every time the subscriber receives an inbound call or text message CellAd will pay the subscriber a fee in the form of cash or other agreed medium. Additional information may be found at www.worldassurancegroup.com

(0)

(0)
---