$TRLR HENDERSON, Nev., May 22, 2013 /PRNewswire/ -


Post# of 380
Posted On: 05/27/2013 11:33:22 PM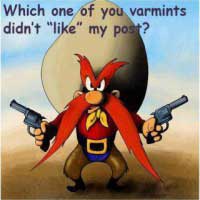 [b]$TRLR[/b] HENDERSON, Nev., [b][color=blue]May 22, 2013[/color][/b] /PRNewswire/ -- Trulan Resources Inc. (OTCPK:TRLR) (the "Company" or "Trulan") reports on political and economic factors in Chile that further continued investor and corporate confidence relating to the mining climate in general, and to the IGP Project in particular.
Chile's well defined mineral endowment continues to attract significant capital investment primarily due to the capability of its existing infrastructure enabling products to access markets, the capacity of its human capital resources and its stable political and economic systems. A recent report issued by Behre Dolbear Group Inc. – which has compiled annual political risk assessments of the key players in the global mining industry since 1999 – Placed Chile behind only Australia and Canada as the best mining jurisdictions that reflect conditions that promote investment growth in the mining sector.
The economy of Chile is one of the most stable and prosperous in South America with the highest GDP per capita in Latin America. Mining is one of the pillars of Chile's economy and the government strongly supports foreign investment in the sector, and has for decades worked to modify its mining industry laws and regulations to create a favorable investing environment for foreigners. Because mining is a key component of all economic activity in Chile, representing more than 20% of its GDP and generating direct employment for approximately 110,000 people and indirect employment to more than 500,000, it is a highly desired jurisdiction in which to do business and invest capital on an international basis.
During a recent trip to Chile, Trulan CEO, Robert Rosner took members of a private equity group to the site of the Company's Iron-Gold-Platinum project and stated, "Because mining is so important to the economic well being of Chile, it is much easier to attract the necessary investor capital to take a property from the discovery stage into production. The government understands the positive correlation between the country's increasing wealth and the prosperity of its mining industry."
Gold is of particular interest in Chile recently and gold exploration activity is projected to see 200% to 300% growth in the next five years. This bodes extremely well for Trulan, from an investment standpoint, seeing as the Company recently announced an in-situ resource of 1,764,112 oz/au contained in four known ore bodies on the IGP property, with extensive ongoing exploration potential in untested zones.
About Trulan's IGP-Iron-Gold-Platinum Project
Trulan recently entered into an agreement to acquire a 100% interest in the IGP Iron-Gold-Platinum Project ("IGP" or  the "Project") in the IV Region – Region de Coquimbo – of Chile. The relatively small region has a long history of mining and several operations are currently in production, including the Los Pelambres Deposit, which is the world's fifth largest copper mine.
The IGP Project totals 885 Hectares (2,186 Acres) of wide spread mineralization and ore bodies that contain high grades of Iron, Gold, Platinum and high value industrial minerals. There are eight known deposits in close proximity which have been tested to the point where an Indicated Ore resource has been delineated. The IGP comprises of four ore bodies with an Indicated Reserve in excess of 247 Million Metric Tons. Each of the four deposits have not been fully tested to determine ultimate size and they all remain open on all sides and at depth. Further exploration beyond the zones outlined to date is needed to realize the full extent of the mineralization and total size of the Ore bodies.
Trulan Resource's Mission is the exploration and development of mining properties whose economic potential is considered to be extensive, while requiring minimal infrastructure and operational costs, that can be advanced in an environmentally responsible manner.
This news release was prepared on behalf of the Board of Directors, which accepts full responsibility for its contents. For more information please contact Corporate Relations at 702-430-4690 or info@trulanresources.com
Robert Rosner
President & CEO

(0)

(0)
---