$EMYSF .1844 News EasyMed Reports Publication of


Post# of 380
Posted On: 05/09/2013 8:02:59 AM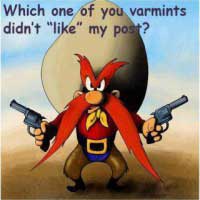 [b]$EMYSF[/b] .1844 News EasyMed Reports Publication of Results of a Large-Scale Trial With the University Hospital of Geneva in the Peer-Reviewed Journal BMC Health Service Research
Results of study showing EasyMed's Easy SmartCare product demonstrated a significant impact on reducing patient absenteeism in a large-scale trial now available online
GENEVA, SWITZERLAND, May 08, 2013 (Marketwired via COMTEX) -- EasyMed Services Inc. (CNSX: EZM)(PINKSHEETS: EMYSF)(MUN: EY6) ("EasyMed" or the "Company") announces that the report of a large-scale study conducted by the University Hospital of Geneva, using EasyMed's Easy SmartCare technology, has been published in the BMC Health Service Research journal (2013 Apr 4;13:125) and is now available online with open-access publisher, BioMed Central.
BioMed Central publishes open-access, online, peer-reviewed journals in the fields of science, technology and medicine (STM). It is owned by Springer Science+Business Media, the world's largest STM book publisher and second largest journal publisher.
"In October, 2012, we informed investors about a study to test the relative effectiveness of telephone calls and text messages for reducing missed appointments in a primary care context," stated Mr. Tejinder Sahota, CEO of EasyMed. "The study was undertaken by the University Hospital of Geneva using EasyMed's Easy SmartCare technology platform and involving 6,450 patients. The results of the study confirmed our own assertions that text messages are just as effective as telephone calls in reducing missed appointments but are far more resource-efficient. Texts were preferred by the majority of patients and reduced missed appointments by almost 30%, resulting in significant cost savings for the relevant hospital departments."
Mr. Sahota continues, "We are delighted that the study report is now available to STM professionals all over the world and may be used as a benchmark in future studies."
About EasyMed Services Inc.
EasyMed Services Inc. (CNSX: EZM)(PINKSHEETS: EMYSF)(MUN: EY6) is a global medical information technology company delivering an end-to-end patient care solution through mobile phone, PDA and smartphone technologies. To learn more, please visit www.EasyMedMobile.com.
Easy SmartCare
Easy SmartCare allows clinics, hospitals and doctors' practices to communicate with patients through text messages on their smartphones and other mobile devices. Easy SmartCare reduces missed appointments, improves preparation, sends medication reminders and improves overall outpatient management, and clinical trials have shown immediate and positive financial benefits.

(0)

(0)
---