$DOMK DoMark International Announces Move to Pro


Post# of 380
Posted On: 05/08/2013 5:02:24 PM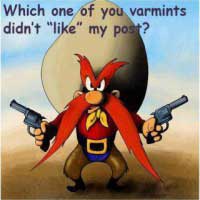 [b]$DOMK[/b] DoMark International Announces Move to Protect Shareholders by Cancelling 50,000 Preferred Shares (Conversion Equal to 50 Million Common A Shares) and 5.74 Million Common A Shares, Reducing the Number of Shares Issued by 60.5 Percent
LONGWOOD, [b][color=blue]May 08, 2013[/color][/b] (GLOBE NEWSWIRE via COMTEX) -- DoMark International Inc. (OTCQB

OMK) (the "Company" or "DoMark"), a leader in infrared/solar charging systems for Apple and Samsung devices, is pleased to announce that its Board of Directors have agreed to cancel 50,000 Preferred Shares convertible into 50,000,000 Common A Shares (conversion ratio of 1000:1). The Company also cancelled 5.74 million Common A shares issued to Victory Lane LLC, reducing the total number of shares currently issued and outstanding to 36,468,172, a dramatic reduction of 60.546%.
Preference Shares
The Company has cancelled all 50,000 Preferred A Shares, leaving only Common A shares issued and outstanding. The 50,000 Preferred Shares had a 1000:1 conversion ratio, thereby reducing the company's liability by 50,000,000 Common A shares.
7 Million Victory Lane LLC Shares
On May 13, 2009, the company issued 5,747,126 million Common A Shares for assets in Victory Lane LLC. The company never received the assets promised by Victory Lane and the Board of Directors has thereby cancelled this transaction and corresponding shares.
Andy Ritchie, DoMark President & C.E.O., commented; "This represents Managements continued commitment to maximizing shareholder value and ensuring our Company is based on solid foundations and strong corporate fundamentals and values to protect investor return going forward."
About DoMark International Inc.
DoMark is an Investment Company engaged in owning and developing patented and innovative mass market consumer products through its wholly owned subsidiaries, SolaWerks Inc. Focus is the development and distribution of the IRcharger combined cover/charging systems for Apple's iPhone and Samsung Galaxy products.
For more information on DoMark International, please visit www.domarkintl.com. For more information on SolaWerks Inc. or to inquire about SolaWerks products, please visit www.IRcharger.com.

(0)

(0)
---