BYOC Beyond Commerce, Inc. Recent News: Completes


Post# of 44
Posted On: 04/18/2013 7:22:15 PM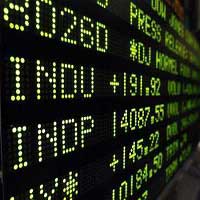 BYOC Beyond Commerce, Inc. Recent News: Completes Acquisition of AIM Connection
HENDERSON, Nev., Mar 31, 2011 (GlobeNewswire via COMTEX) -- Beyond Commerce, Inc. (OTCBB:BYOC), a multi-faceted media hub for high traffic web properties announced today it has completed the acquisition of AIM Connection, Inc. (www.aimconnection.com).
In early March, Beyond Commerce, Inc. started its intent to acquire AIM Connection, Inc., a leading direct sales affiliate, SEO provider, social network and website generator. Consummating this transaction provides Beyond Commerce, Inc. with AIM Connection's rich database of thousands of subscription based clients in all areas of internet marketing. Beyond Commerce, Inc. expects this influx of technology to greatly accelerate the growth of its current customer base by providing a wide range of online products and services. Plus the ability to acquire new subscription based customers in all areas of the web.
Bob McNulty, Chairman and CEO of Beyond Commerce, Inc., said, "We are pleased that our acquisition of AIM Connection is near a close. With AIM Connections leading direct sales platform, and SEO technology we can rapidly expand our footprint on the web and simultaneously advance our goal of becoming a leading provider in several areas of online marketing, customer retention, and new customer acquisition."
"I am very excited to once again be working with the visionary Bob McNulty and look forward to the cooperative development of AIM Connection. The management and future expectations of Beyond Commerce, Inc. and the integration with our patented software will create a great future for all involved with both companies. I look forward to working with Bob McNulty and the entire Beyond Commerce team to set the right path of our future business development," said Devanand Sharma, Chief Executive Officer of AIM Connection, Inc.
About AIM Connection, Inc.
AIM Connection is the combination of tried-and-true Internet marketing techniques and cutting-edge automation software, it allows every aspect to be controlled and managed by the client. This is how AIM Connection, through its Alliance Members, puts business owners back in the driver's seat. Instead of having to rely on outside individuals with little to no knowledge of their business or industry, our clients have the tools required to create a marketing program truly tailored to them; a program created on the strength of their knowledge, experience, and passion.
AIM Connection is expanding globally in 2011 with a signed License Agreement with Melbourne IT Limited (MLB), (www.melbourneit.com.au), a publically traded Australian Corporation to provide revenue generating services for up to 100,000 individual clients of Melbourne IT Limited. AIM Connection projects to service hundreds of thousands additional clients in the years to come. (www.timetobeseen.com), (www.tenminutewebsite.com)

(0)

(0)
Beyond Commerce Inc (BYOC) Stock Research Links



---