$BMSN .0055 AH News Bio-Matrix Scientific Group'


Post# of 380
Posted On: 04/04/2013 6:11:27 PM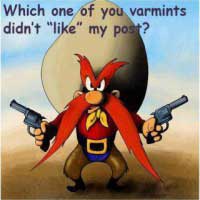 [b]$BMSN[/b] .0055 AH News Bio-Matrix Scientific Group's Regen BioPharma Provides Update on Preclinical and Clinical Development
SAN DIEGO, CA, Apr 04, 2013 (Marketwired via COMTEX) -- Regen BioPharma, Inc. (Regen), a wholly-owned subsidiary of Bio-Matrix Scientific Group, Inc. (OTCQB: BMSN), provided an update on the Company's progress with HemaXellerate and other new developments.
Currently, Regen is focused on two core areas: a)The HemaXellerate Program, which is based on treating disorders of blood production; and b) Our cancer immunotherapy Program which leverages specific cells called "dendritic cells" to specifically kill cancer but not healthy tissue.
In June 2012 the Company acquired an option to license US patent # 6,821,513 covering use of endothelial cells to stimulate blood cell production. Subsequently Regen has filed patent applications # 61/648898 and # 61/670791 covering stimulation of blood cell production using placental and fat derived cells, respectively.
Utilizing these technologies, as well as, results obtained from studies performed at the Torrey Pines Institute for Molecular Medicine by Sophia Khaldoyanidi, M.D., Ph.D., Regen has developed the HemaXellerate product, which is a patient-specific composition of cells that has previously been demonstrated to repair damaged bone marrow and stimulate production of blood cells.
Together with opinion leaders from University of Utah, Indiana University, and Cook General Biotechnology, Regen has published a peer-reviewed paper describing preclinical data supporting the use of HemaXellerate http://www.translational-medicine.com/content...10-231.pdf. This paper was widely received by the scientific community and was granted "Highly Accessed" status by the Journal of Translational Medicine.
On February 5th, 2013 Regen filed an Investigational New Drug (IND) application with the FDA to initiate clinical trials using HemaXellerate for treatment of patients with aplastic anemia that are resistant to current therapies. The FDA issued IND # 15376 to Regen in response to the Company's IND application. The Company has been in communication with the FDA, which informed us that, as per FDA procedure, a letter outlining items which must be addressed prior to initiating clinical trials will be sent to us shortly. Regen is confident the Company will be able to address these items to the FDA's satisfaction. It is the goal of the Company to initiate clinical trials by Q4 of 2013. Additionally, aplastic anemia is considered an Orphan Disease and we plan to apply for Orphan Drug Status during clinical development.
Proof of concept in the proposed 10 patient aplastic anemia trial will allow us to expand into the larger market of blood production disorders which exceeds $4.84 billion per year and currently addressed by growth factors such as Neupogen(R), Neulasta(R), Leukine(R) and Revolade(R). (www.wikinvest.com/stock/Amgen). The clinical trial is anticipated to take 12-18 months until completion and the Principle Investigator is Dr. Michael Murphy from Indiana University who previously published with us. Regen plans to execute a licensing/co-development agreement once proof of concept in patients has been obtained.
The second program is based on a patent portfolio, including patent # 8,389,708 for which Regen has signed a Letter of Intent for licensing from Professor Wei-Ping Min from the University of Western Ontario. To date approximately 1.5 million dollars has been spent on development of the technology. Published research by Professor Min demonstrates effective killing of tumor cells without side effects in mice models of melanoma (Zheng et al. J Immunol. 2006 Oct 15;177(8):5639-46) and breast cancer (Zheng et al. Int J Cancer. 2013 Feb 15;132(4):967-77).
We plan to in-license the patent portfolio in Q2 of 2013 and establish collaborations with academic and industry groups to file an IND by Q4 of 2013. The first indication we will be pursuing will be therapy-resistant metastatic breast cancer. There are 209,995 new cases of breast cancer per year, of which 30% are treatment resistant(1). Herceptin, which induces therapeutic effects in only 25% of patients with metastatic breast cancer, had sales of $1.1 billion in 2011(2). The clinical trial is anticipated to be a Phase I/II proof of concept trial which will take 12-18 months to complete. As with the HemaXellarate Program, we anticipate licensing/co-development once clinical proof of concept is achieved.
Below is a summary of our milestones achieved and upcoming projections:
Milestones Achieved
--  HemaXellarate product developed
--  Preclinical data published
--  Principle Investigator recruited
--  FDA # granted
--  Second program conceptualized, discussions ongoing for licensing
Upcoming Milestones
--  Response to FDA questions: Q3 2013
--  Initiate HemaXellerate trial: Q4 2013
--  Complete HemaXellerate trial: Q4 2014-Q2 2015
--  In license Min technology: Q2 2013
--  File IND on Min technology: Q4 2013
--  Initiate clinical trial on Min technology: Q4 2013
--  Complete clinical trial on Min technology: Q4 2014-Q2 2015
About Bio-Matrix Scientific Group, Inc. and Regen BioPharma, Inc.:
Bio-Matrix Scientific Group, Inc. (OTCQB: BMSN) through its wholly owned subsidiary, Regen BioPharma, Inc., is a biotechnology company focused on identifying undervalued regenerative medicine patents in the stem cell space and rapidly advancing these technologies through pre-clinical and Phase I/II clinical trials. To follow our development, visit us at www.regenbiopharma.com.

(0)

(0)
---