$NORX Norstra Energy, Inc.  OTCQB http://www.n


Post# of 380
Posted On: 04/04/2013 7:45:21 AM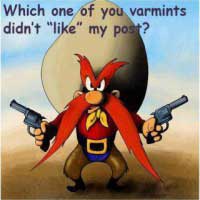 [b]$NORX[/b] Norstra Energy, Inc.  OTCQB
Norstra Energy Corporation is a Texas and Montana based oil and natural gas exploration company focusing exploration efforts in the under-exploited southern portion of the Bakken-Alberta Fairway in the central portion of western Montana.
Through a continuously growing team of seasoned oil-patch technical experts, energy entrepreneurs and energy project finance experts, Norstra looks to rapidly and methodically grow into a meaningful oil producer.
With lease rates in the Alberta Fairway not yet feeling the inflationary pressures of the eastern Bakken and Williston basins, but exhibiting the same superb economics, Norstra's business plan will consist of drilling high probability wells within this up-and-coming area, with the goal of consistently increasing shareholder value.
[b]All Recent News[/b]
http://www.otcmarkets.com/stock/NORX/news
[b]All Recent filings[/b]
http://www.otcmarkets.com/stock/NORX/filings
[b]Share Structure[/b]
Shares Outstanding 38,250,000 a/o Mar 26, 2013
Float 33,250,000 a/o Mar 26, 2013
Authorized Shares 150,000,000 a/o Aug 31, 2012
[b]Management Team[/b]
Glen Landry, President and CEO
Glen Landry is a seasoned exploration geologist with almost 40 years of experience. Mr. Landry received his Bachelor of Science in Geology from the University of Montana in 1974. Since then, he has accumulated over 30 years of experience in the oil and gas industry alone. After finishing his degree he was employed as a consulting geologist for a number of mineral as well as oil and gas exploration companies, including Johns-Manville, Westinghouse, Peter Kiewitt, Chevron and Marathon throughout Montana, Wyoming and Alaska.
During the 1980s he was President of Western Reserves, a Billings, Montana company engaged in exploration and production of oil and gas. The company was involved in a number of successful joint ventures as well as property acquisition of over 150 wells from Texaco. During this time he was also engaged by Occidental to undertake exploration work on claims in northwest Montana. After resigning from Western Reserves, Mr. Landry was again active as a consulting geologist for companies such as Apache and EnCana. Since 1997, Mr. Landry has been an independent exploration geologist and has been undertaking exploration and development work of a large number of oil and gas concessions throughout Montana. His focus has been on underdeveloped Alberta Fairway Bakken properties as well as heavy oil reserves in northwest Montana.
Dallas Kerkenezov, CFO
Dallas Kerkenezov significant experince in oil and gas operations, cost structures and project management and planning. Currently Mr.Kerkenezov owns his own construction company that primarily develops infrastructure and platform construction for the oil industry. Mr. Kerkenezov has also worked in the Yukon helping run staking and drilling crews for various mineral exploration companies.
[b]Contact Info[/b]
Glen Landry
2860 EXCHANGE BLVD. SUITE 400
SOUTHLAKE, TX, 76092
Toll-free: 1-888-474-8077
Email: ir@norstraenergy.com

(0)

(0)
---