CDFT-QB ********NEWS** ALERT*****************  


Post# of 263
Posted On: 03/28/2013 1:18:33 PM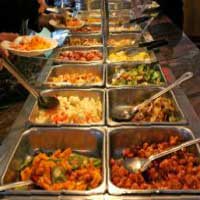 CDFT-QB ********NEWS** ALERT*****************     A CEO THAT HAS DONE EVERYTHING HE SAID HE WOULD DO.  NOW THATS BIG NEWS.
 Citadel , Inc. (OTCQB: CDFT) CEO Gary DeRoos is pleased to announce that he will be retiring 117,000,000 of his 168,000,000 common securities effective May 13th, 2013. This is two days prior to when Citadel EFT is due to post its second quarter results. The retirement of these securities on that date will effectively bring the Issued Capital to approximately 116 million shares.
Gary DeRoos, CEO, Citadel EFT, states, "We have retired significant amounts of compensation securities back into treasury, and the last responsibility was to retire 70% of my holdings. I will be in discussion with our other preferred stockholders who own the balance of the common to suggest retiring more of the common, so that we can bring our market capitalization more in line with the equity we are building on the balance sheet
He further states, "We are extremely pleased with the improvements we are making to our balance sheet. We expect, in the next two quarters, to improve our cash position and our overall net stock holders equity. We have retired all compensation securities to management, and lowering the Issued Capital was always part of our agenda. The significance of choosing May 13th as the effective date is that it is before our second quarter results are due to be posted. And we have indicated in a previous press release that we would lower the issued capital before Q2 was posted. We are meeting that obligation, and look forward to any shareholder inquiries on the matter."
   LOOK A COMPANY YOU CAN TALK TO            Gary DeRoos

                                                                                                714-423-0701
1-DEBT FREE
2-NO GOING CONCERN
3- CASH IN THE BANK
4-CLEAN BALANCE SHEET
5-ADDING VALUE Q TO Q

(0)

(0)
---
Follow me to the TRII board, 20 bagger by XMAS
BRAND NEW MILL READY TO CHEW!
Cash-Flow Positive in less than Two Q's